5 Reasons to Choose E-ZU as Your Preferred Microsoft CSP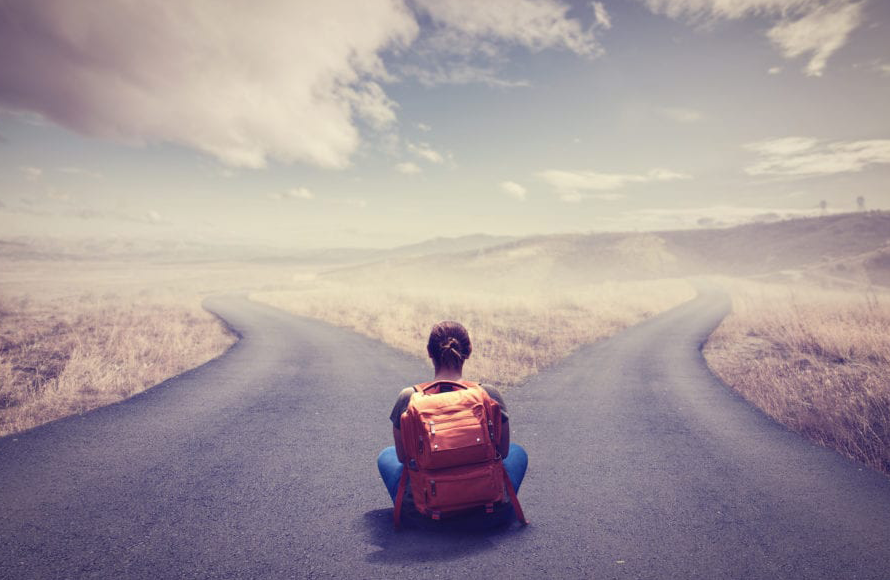 Whether your organisation is right at the beginning of your journey to Microsoft Office 365, or perhaps you're already well under way and now it's about which direction enables you to make the most of Microsoft 365 on your ongoing voyage in the Modern Workplace, it can be difficult to know what makes a good Microsoft Cloud Solution Provider (CSP) for your needs.
In this blog post, we'll be looking at some of the top reasons to choose E-ZU Solutions to provide your Microsoft Cloud software, services, and subscriptions (including Microsoft Office 365, Azure, Enterprise Mobility Suite, and more). Let's get straight into it…
Reason #1
E-ZU Offers True Flexibility as the Key to Stability (Read Full Blog)
At E-ZU, we strongly believe that "FLEXIBILITY is the Key to STABILITY" as stated by John Wooden (click the quote to find out more in our full blog post).
That's why we'll never attempt to keep you as a customer by locking you into an antiquated sales contract that only benefits us.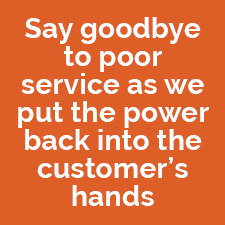 Instead, we endeavour to retain your customer satisfaction through exceptional customer service that's driven by our customer obsession, along with competitive pricing, and (above all else) true flexibility.
With E-ZU, there are no lengthy sales contracts across any of our primary services and no initial 12 month commitments on any of our Microsoft licenses. Instead, we promote Mix & Match Licensing on all things Microsoft, and offer everything we can on a 30-day rolling basis, enabling us to provide the highest levels of flexibility and agility we can achieve.
You get more payment options (beyond just the Debit/Credit Card option offered by Microsoft directly) including simply monthly Direct Debit, monthly invoices, and more.
We even give you the power to scale your licenses up or down at will in your E-ZU Customer Portal, ensuring you only pay for what you need when you actually need it.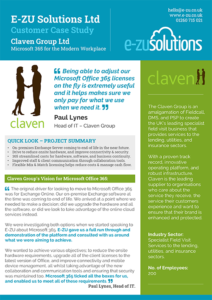 E-ZU's License Review helped us reduce our Microsoft 365 licensing costs by 37%. Being able to adjust our 365 licenses on the fly is extremely useful in helping to manage cashflow, and it ensures we only pay for what we use when we need it. The team at E-ZU are able to add or reduce users for us quickly and easily, and no lengthy contract means we can be very agile.
DOWNLOAD FULL CUSTOMER CASE STUDY – CLAVEN GROUP
–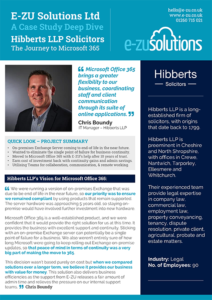 We rely on E-ZU to make licensing simple and clear for us. The ability to have 30-day flexible licensing is important to us and was a big factor when choosing a solution. The mix and match approach offered by E-ZU meets our needs perfectly and brings a greater flexibility to our business.
DOWNLOAD FULL CUSTOMER CASE STUDY – HIBBERTS LLP
Reason #2
We're Specialists in Microsoft 365 Adoption (Read Full Blog)
Even if you're already using another Microsoft provider to buy your licenses, E-ZU Solutions can help significantly improve your workplace adoption of key applications and workloads in Microsoft Cloud services.
Did you know? 56% of all Microsoft 365 business licenses are being under-utilised in terms of their full value potential.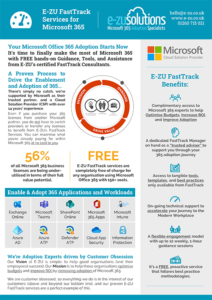 We pride ourselves on being Microsoft Office 365 Adoption Specialists – helping you maximise the potential of your Microsoft cloud services, and even providing FREE hands-on Guidance, Tools, and Assistance from E-ZU's certified FastTrack Consultants.
DOWNLOAD E-ZU FASTTRACK DATASHEET.
Experience has taught us that both Technical Readiness and End-user Readiness must go hand-in-hand when successfully adopting any new technology, and our Adoption Experts are well versed in making this happen. That's we also provide the comprehensive E-ZU eLearning Management System to help drive the enablement and adoption of 365 by empowering end-users with over 50,000 "self-service" training video clips.
DOWNLOAD E-ZU eLearning Management System DATASHEET.
Reason #3
A Mature and Robust Provider with Top Customer Satisfaction
E-ZU Solutions Ltd is a trusted Microsoft CSP (Cloud Solution Provider) with over 16 years' experience in providing innovative cloud services for productivity and security, to organisations of all shapes and sizes across the whole of the UK. We supply a wide range of private and public-sector organisations from 5 user clients, right up to 20,000 user clients – all of whom rely on E-ZU to ensure their crucial applications are always available and never compromised, a responsibility we take very seriously.

Founded in 2006, we're fast approaching our 15th year in business and have much to celebrate, not least a loyal customer base of 70,000 end-user clients and a customer satisfaction rating of 4.9 out of 5 across over 138 verified reviews.
Customer service and dedication does not get better than this. I would highly recommend the team at E-ZU to anyone looking for a solutions partner, they have the knowledge and service that leaves the competition standing.
PLEASE CLICK HERE TO READ SOME OF OUR CLIENT TESTIMONIALS
Reason #4
Our Consultants are Experienced and Knowledgeable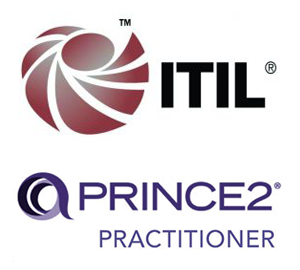 As an E-ZU customer, you'll have access to 40+ experienced & fully-certified Microsoft consultants (made up of highly accredited architects, technical lead engineers, and delivery consultants) that are ITIL (IT Infrastructure Library) Qualified, and many of whom are accredited PRINCE2 Practitioners.
Our consultants specialise in helping organisations to successfully adopt the Microsoft Cloud for creativity, innovation, and business growth through a Digital Transformation that will touch every part of your organisation.
Utilising the knowledge and skills of our experts enables organisations to provide their workforces with the tools to collaborate, communicate, and create in the Modern Workplace – to help them foster a new culture of success that makes work inspiring for everyone, avoids supressing talent, and ensures your organisation doesn't get left behind.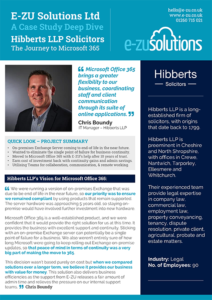 E-ZU provide a coordinated and integrated service. We know if we're going to implement a project, we can have confidence in what E-ZU is going to deliver. We've had that experience over the last 10 years, and we know that things will get done, and they'll get done correctly.
DOWNLOAD FULL CUSTOMER CASE STUDY – HIBBERTS LLP
Reason #5
We're 100% Customer Obsessed in Our Vision and Mission
Everything we do is in the interest of our customers, above and beyond our bottom line.
The E-ZU Vision:
Our Vision at E-ZU is simple; to help good organisations (and their employees) succeed.
The E-ZU Mission:
Our Mission is to help those organisations optimise budgets and improve ROI by increasing adoption of Microsoft Office 365.
E-ZU's Mission Statement is guided by 4 main principles:
1. Customer obsession (not competitor focus)
2. Operational excellence
3. Passion for invention
4. Long-term thinking
E-ZU has delivered by far the best Customer Support I have experienced to date.