"Flexibility is the Key to Stability" – The True Spirit of Microsoft CSP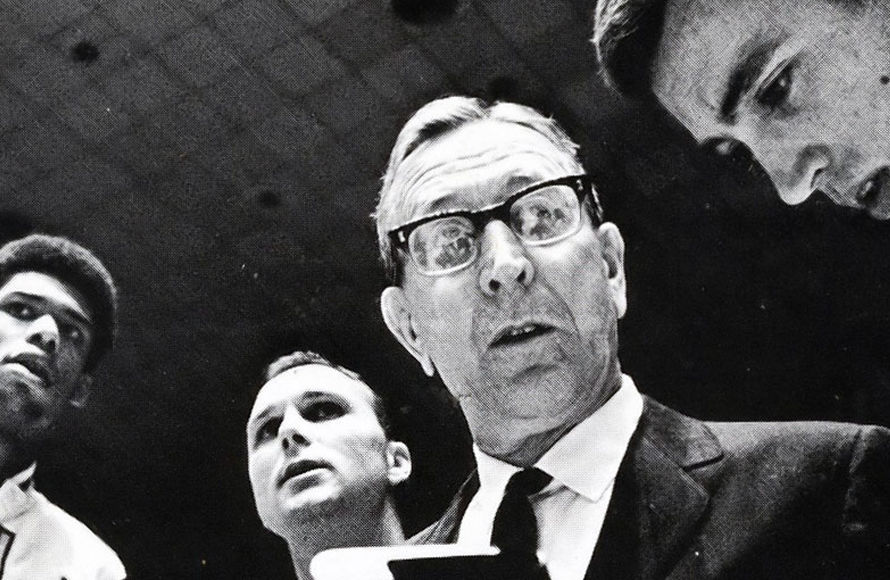 John Wooden is basketball's Sir Alex Ferguson. Or Steve Jobs. Or any other true visionary you can think of in their chosen field of work. He was a nicknamed the "Wizard of Westwood" after winning ten NCAA national championships in a 12-year period.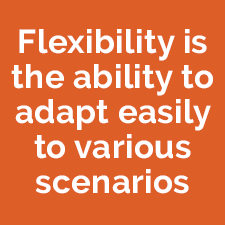 As one of the most revered coaches in the history of sports, John Wooden is known for his thoughtful quotes (now known as "Woodenisms") and one that stands out to us here at E-ZU is that "FLEXIBILITY is the Key to STABILITY", something we believe in strongly.
In business, flexibility is the ability to adapt easily to various scenarios. When we are flexible, we are ready to adapt to changes. The more flexible an organisation is, the more agile we can be, and the more able we are to create and discover new opportunities to succeed. With flexibility providing more stability, we avoid stress, and we can find more inner peace in any situation.
What is the Microsoft CSP (Cloud Solution Provider) Program?

OK, so how does John Wooden's quote about flexibility apply to E-ZU Solutions as a Microsoft CSP Partner? To get started, let's take a look at why Microsoft created the CSP program in the first place…
The Cloud Solution Provider program was launched by Microsoft in 2015 for customers to consume cloud software, services, and subscriptions (such as Microsoft Office 365, Azure, Enterprise Mobility Suite (EMS) and Dynamics CRM Online) through Microsoft's accredited partner network.
Microsoft launched CSP to offer customers flexibility and the ability to purchase on a utility-based billing model (an 'only pay for what you use' approach). CSP Licences are purchased and billed through Microsoft CSP Partners, without the need for long-term contracts, and with the ability for those partners to introduce value-added services as part of their offering.
The main principles Microsoft intended to deliver to customers through the CSP program are:
1. No Fixed Contracts — unlike the traditional world of IT (with 1, 3, and even 5 year contracts) with CSP you should not be locked into lengthy contracts. CSP also enables customers to move between CSP providers with ease if they feel like they aren't getting the right levels of service.
2. Utility Based Billing — just like with your electricity bill, CSP allows you to pay in arrears once your consumption for the services is recorded — you only pay for what you use! Another advantage is around billing, which is simplified and comes through your chosen CSP partner rather than 2 or 3 different invoices, from multiple companies.
3. Value-added Services — gone are the days of simply buying a license or a server and having to support yourself — you as a customer want value included at every stage, and CSP partners can do this through Managed Service elements including design and deployments, migrations, ongoing support and more.
How Do You Choose the Right Microsoft CSP Partner?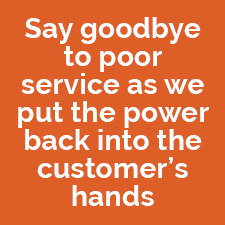 The three CSP advantages listed above are designed to give organisations greater flexibility around their Microsoft Cloud Services, but how do you know if you have the right CSP partner to be able to deliver them effectively?
E-ZU Solutions Ltd is a trusted Microsoft Cloud Solution Provider with over 14 years' experience. We live and breathe the true spirit of CSP, in line with Microsoft's original intentions.
We believe strongly that you should be able to switch easily between CSP partners whenever you like, that's the whole point of CSP, and that's why we'll never attempt to keep you as a customer just by locking you into an antiquated sales contract that only benefits us.
Instead, we endeavour to retain your customer satisfaction through exceptional customer service that's driven by our customer obsession, along with competitive pricing, and (above all else) true flexibility.
So what do we mean when we say "TRUE FLEXIBILITY"?
With E-ZU, there are no lengthy sales contracts across any of our primary services or Microsoft licenses. Instead, we promote Mix & Match Licensing on all things Microsoft, and offer everything we can on a 30-day rolling basis, enabling us to provide the highest levels of flexibility and agility we can achieve.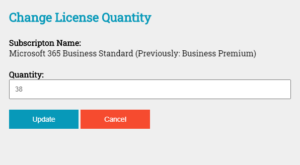 We even give you the power to scale your licenses up or down at will in your E-ZU Customer Portal, ensuring you only pay for what you need when you actually need it. We also choose our partners and vendors (for any supporting services you may need) based on this flexible approach, because we believe so strongly that FLEXIBILITY is the key to STABILITY for all of our customers.
————————————————————————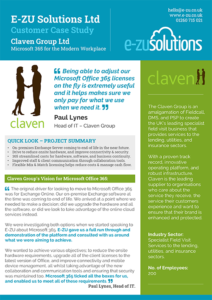 E-ZU's License Review helped us reduce our Microsoft 365 licensing costs by 37%. Being able to adjust our 365 licenses on the fly is extremely useful in helping to manage cashflow, and it ensures we only pay for what we use when we need it. The team at E-ZU are able to add or reduce users for us quickly and easily, and no lengthy contract means we can be very agile.
DOWNLOAD FULL CUSTOMER CASE STUDY – CLAVEN GROUP
————————————————————————
5 Reasons to Choose E-ZU Solutions as Your Preferred CSP Partner Reason #1
We're Specialists in Microsoft 365 Adoption
Reason #2
E-ZU Offers True Flexibility as the Key to Stability
Reason #3
A Mature and Robust Provider with Top Customer Satisfaction
Reason #4
Our Consultants are Experienced and Knowledgeable
Reason #5
We're 100% Customer Obsessed in Our Vision and Mission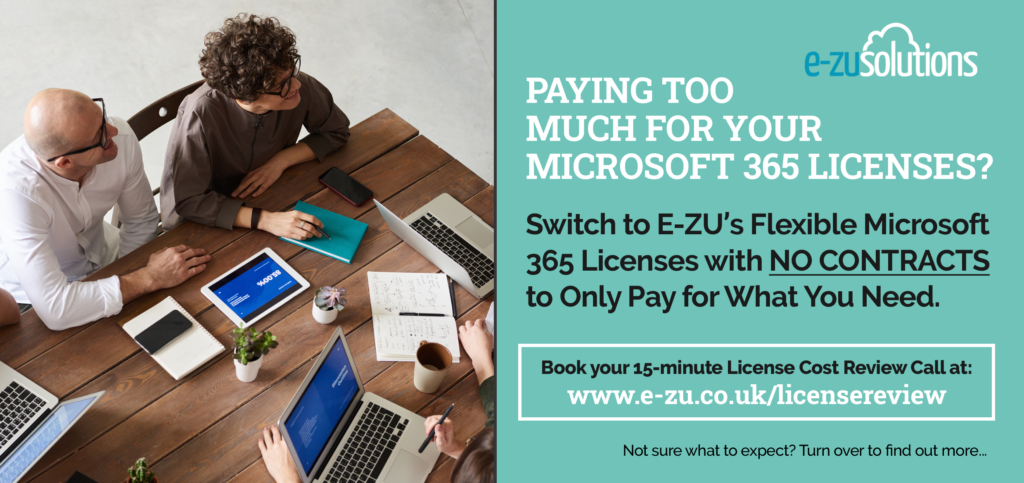 Click above to open up our License Cost Review digital flyer…