3 Ways 'Cyber Essentials' Certification Helps You Win New Business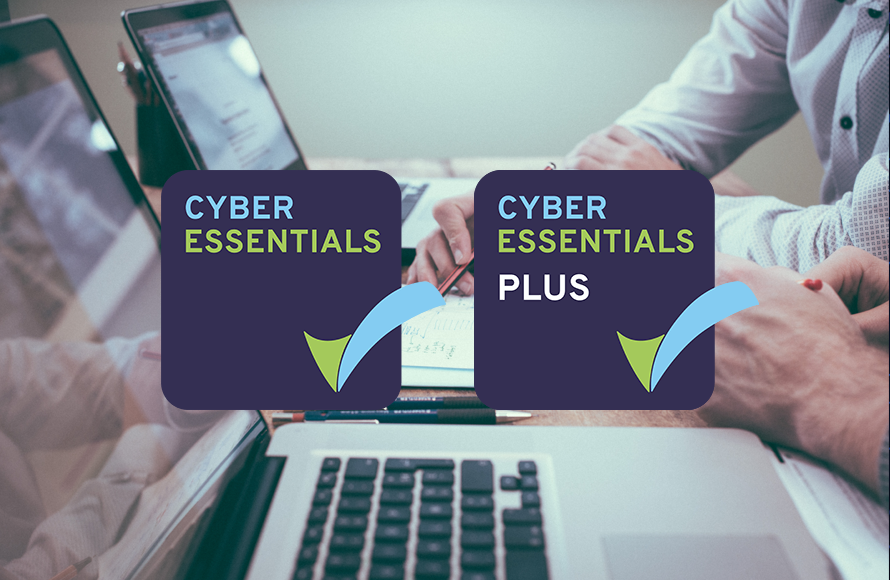 Achieving Cyber Essentials certification has numerous benefits for organisations of all shapes and sizes. You're probably already aware of some of the headline ones, such as increasing protection from 98.5% of cyber threats, and offering peace of mind that your staff are working safely.
However, there's another significant advantage to certification that is often discussed less frequently… Cyber Essentials certification can play a big role in helping your organisation win new business. How? Let's take a look in this latest blog post.
1. Government Tenders
The UK Government has made it mandatory for suppliers to be compliant with the Cyber Essentials scheme to be eligible to bid for government contracts.
If a contract involves certain technical services or handling of sensitive information, then you need to be Cyber Essentials (or Cyber Essentials Plus) compliant.
Cyber Essentials certification is also a mandatory requirement for contracts in some parts of the NHS and education system (ESFA funding, for example).
You can see the note to UK Government Procurement Officers which specifies Cyber Essentials mandated in many cases for suppliers to all central government departments here.
The Ministry of Defence has mandated Cyber Essentials for all its new suppliers and also their relevant supply chain.
And as far back as July 2016, the UK Government Department of Health, National Data Guardian (NDG) recommended "All health and social care organisations should provide evidence that they are taking action to improve cyber security, for example through the 'Cyber Essentials' scheme".
As we move into 2022, we are seeing an ever-increasing number of suppliers being required to have Cyber Essentials or Cyber Essentials Plus in place in order to bid for NHS contracts.
Getting certified can not only unlock new opportunities for your organisation but also make the whole process easier, as Kim-Lisa Gad (Governance, Risk and Compliance Manager) at Vula Mobile explains:
Certification has made the process of submitting tenders and business documentation much easier. The certification itself answers many of the questions we're asked in potential business agreements.
2. Demonstrating Credibility
In an online economy brimming with potential risks, trust and credibility is often a prerequisite for doing business. After all, how can you know whether a new partner or supplier is following the cybersecurity best practices they claim to be?
You need proof, and this is where Cyber Essentials comes in, with a tangible certification to highlight your security credentials to potential customers and partners. Cyber Essentials is a simple, cost-effective way to demonstrate your commitment to cyber security – to protecting your own data and that of your customers:
Our customers, partners and prospects have really appreciated the additional assurance that certification provides. What's more, their trust in how we manage our business and the services we provide has also increased.
We find once we've submitted our Cyber Essentials Plus certificate to other businesses, they're generally satisfied and don't require any further proof of our commitment to security. The certificate provides all the proof they need. – Kim-Lisa Gad – Governance, Risk and Compliance Manager at Vula Mobile
3. Enhancing Reputation
Cyber Essentials certification helps to enhance your organisation's wider reputation as a dependable business that takes security and data protection seriously, which in turn makes your value proposition more attractive to prospective customers and partners.
Ben Pook (Director of Play Verto) explains how getting certified has helped his organisation:
The impact of not having the right security measures in place is massive. Our customers and partners rely on us to keep their data secure. When we take on a new client, they want to understand how we collect data, how we store it, where it is stored, which servers we are using etc. The certificates themselves are a demonstration that we take security seriously in the eyes of our customers.
So there you have it. Not only can Cyber Essentials dramatically improve your organisation's cybersecurity, but it's also a great way to gain an edge over competitors and open up new avenues of opportunity.
Head to our main Cyber Essentials page to find out more or talk to one of our experts.