3 Crucial Reasons Immutable Backups Are Your Best Defence Against Ransomware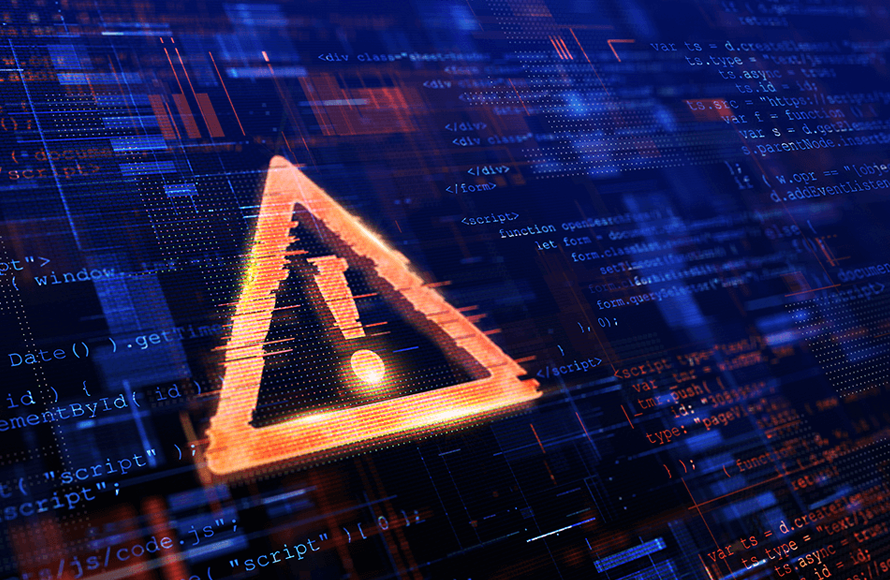 Rampant ransomware attacks exploit vulnerabilities to breach companies, encrypt data, and extort painfully large ransom pay-outs. The SonicWall 2022 Cyber Threat Report found that ransomware attacks reached an unfathomable 623.3 million globally, a 105% year-over-year increase.
That brings us to the 3-2-1-1 backup strategy: keep three copies of your data (one primary and two backups), with two copies stored locally in two formats (network-attached storage, tape, or a local drive), and one copy stored offsite in the cloud or secure storage.
The last "1" in 3-2-1-1 stands for immutability.
Here are three crucial reasons immutable backups are your best defence against ransomware:
1. Immutable Backups Can't Be Altered or Deleted
Ransomware attackers are getting much more sophisticated, and their methods are becoming more ingenious each year. With IT organisations increasingly relying on backups to quickly recover from a ransomware attack without paying a ransom, attackers are targeting these backups first, deleting backup copies and then encrypting the primary production data. No backups can mean no recovery.
What can you do to stop the bad guys? One key to protecting your company is immutability. Immutable backups provide robust data protection because they are impervious to ransomware attacks. Backed-up data is converted to a write-once-read-many-times immutable format that can't be deleted or changed by hackers or admins.
There isn't any way to reverse this immutability, so you can rest assured that your backups are secure and accessible. Even if hackers get their hands on compromised admin credentials and gain full access to your network, immutability makes it harder for them to delete your copies or alter the data's state. The bottom line is that you won't have to pay a ransom to recover your data and get your business back up and running if you're attacked.
An immutable object store creates a logical air gap which means that Ransomware simply cannot reach the backup data which guarantees the availability and recoverability of a clean restore.
While immutability is still slowly being adopted, the good news is that cost-effective immutable solutions are now available that are a good fit for any size business. And these solutions can be deployed quickly and easily, adding a crucial layer of data protection.
2. Snapshots: The Key to Continuous Data Protection
There are several vital components within an immutable data backup solution. First is an immutable object store, with every object written only once and never modified. Any modification you make to the file system always creates a new object. By taking a snapshot every 90 seconds, the Continuous Data Protection feature further protects data. These snapshots are a view of the file system at the instant the snapshot is taken.
Since the underlying objects are immutable, the snapshots inherit that immutability. Even better, snapshots let you go back to specific points in time and recover entire file systems in minutes. These snapshots are a view of the file system at the instant the snapshot is taken.
Scalability is another critical piece of an immutable storage system. Many traditional systems fall short due to scalability and performance constraints, forcing the addition of more standalone arrays that require separate management or even a forklift upgrade. Object-based storage offers a seamless pool of capacity through a single namespace for dynamically scaled-out storage. That means you can effortlessly add drives and appliances while keeping your essential data safe.
3. Intelligent Tiering Saves Money
Intelligent data tiering is another critical component of an immutable storage solution. An ideal system uses analytics to identify frequently used data that should always be backed up and infrequently used data that doesn't need to be backed up as often. That gives you an intelligent, tiered data architecture for fast access to mission-critical information. It also helps you save money on data storage while keeping your essential data safe.
For example, law firms are required to keep legal documents in their original form without being altered. These firms' backup solutions should automatically qualify which data fits those parameters. In financial services, journals and ledgers should automatically be classified as mission-critical. By setting these classifications in their backup and disaster recovery plan, these companies can ensure the point-in-time recovery of their priceless data.
Don't Pay the Ransom; Solve the Problem
The cost of a ransomware attack can be astronomical. By investing in a solution that ensures your data is well-defended against these attacks, you can prevent ever facing the decision of whether or not to pay a ransom.
————————————————————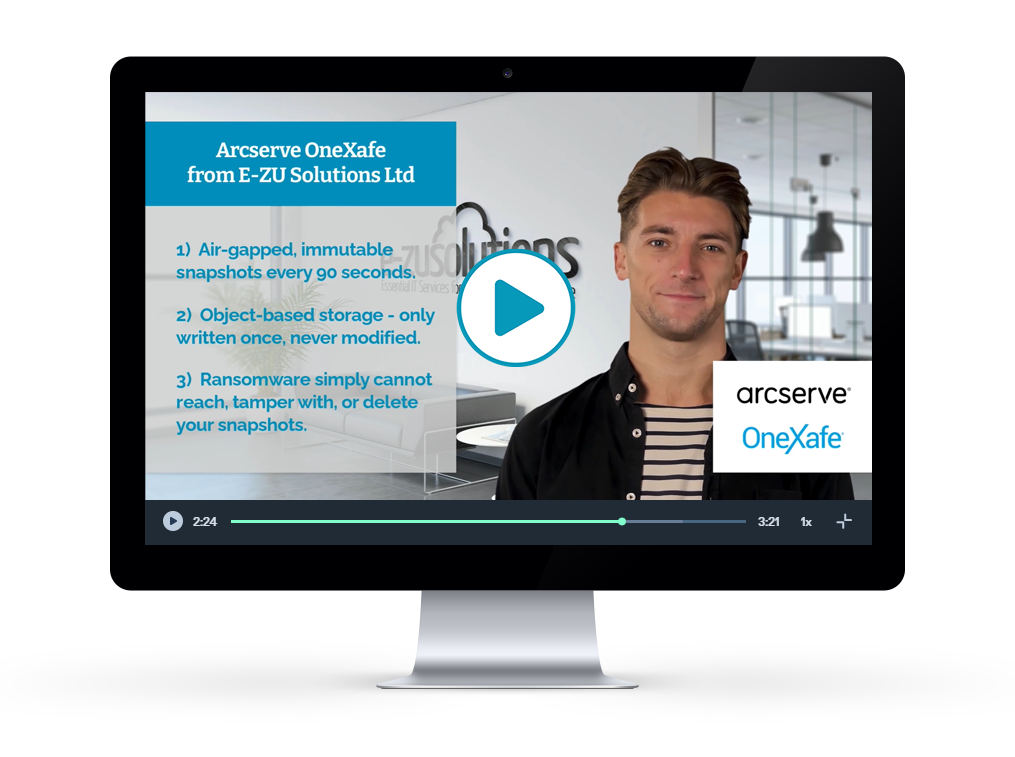 Arcserve 'OneXafe' Immutable NAS for Data Backup & Ransomware Recovery
OneXafe guarantees a Ransomware-free future by protecting your backups with truly immutable, air-gapped object storage that is 100% impervious to Ransomware, accidental deletion, or any other data threats.
Ransomware is continuing to grow at an astonishing rate and is now much more likely to occur than a traditional data disaster. The only way to guarantee the availability and restorability of your backups is to create an air-gap that ransomware simply cannot reach. The best way to achieve this is with Immutable Network Attached Storage (NAS), where every object is written only once, and can never be altered or deleted.
HEAD TO ONEXAFE PAGE
GET IMMUTABILITY FREE