How Arcserve 9000 Series Backup Appliances Neutralise Ransomware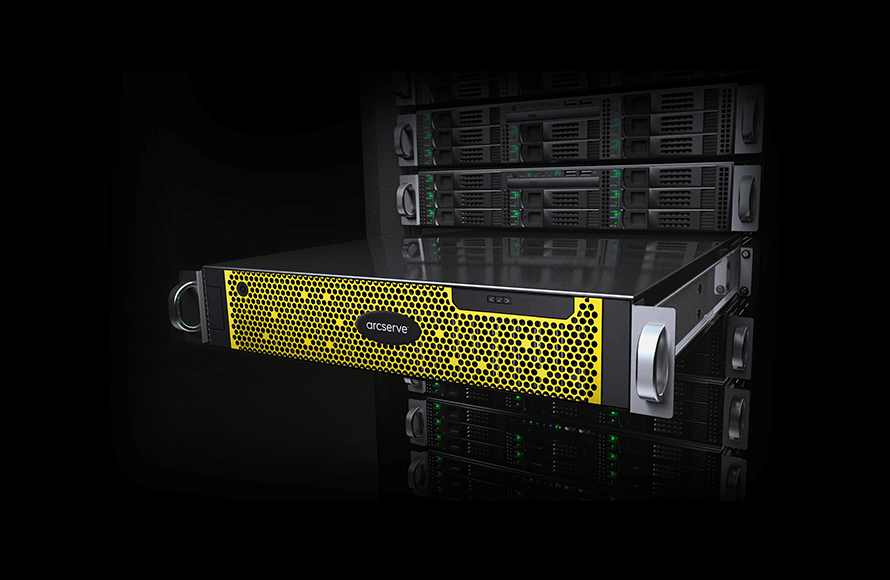 Ransomware attackers are targeting your backups now more than ever. A recent Ransomware.org article uses military references to illustrate how evil-doers use two ways to subvert your backups. They refer to the first attack strategy as a flanking movement, where hackers exfiltrate your data before encrypting it. That gives them another way to extort money by using the threat of publishing stolen, sensitive data. Once that happens, your backups are useless for keeping your data private because your data is compromised. The second attack strategy is launching a pre-emptive strike that prevents you from restoring your data.
With all-in-one data protection, Arcserve 9000 Series Appliances make both attack strategies ineffective by giving you a first and last line of defence against cyberattacks on your backups, IT disasters, and data loss. They are the first and only solution that neutralises ransomware attacks on your backup data, delivers effective disaster recovery (DR), and ensures you can restore your data.
A Unified Data Resilience Strategy
Powered by Arcserve Unified Data Protection (UDP) and Sophos Intercept X Advanced Server cybersecurity, Arcserve 9000 Series Appliances combine deep learning protection with onsite and offsite business continuity capabilities for multilayered defenses that deliver complete Data Resiliency. Arcserve backup appliances eliminate standalone, discrete products for threat prevention, ransomware disaster recovery, and application availability.
This unified approach combines onsite and offsite DR, backup, and optional high availability with Sophos' proven endpoint protection, combining the industry's top-rated malware detection with exploit protection. That lets you go beyond reactive security approaches, safeguarding your backups from any threat using hybrid, signature-based and signature-less deep learning that detects both known and unknown malware. It also includes CryptoGuard anti-ransomware and WipeGuard technologies to stop the broadest range of endpoint threats.
Fast, Flexible Deployment
Arcserve's unified approach helps you streamline your environment by offering flexibility to fit your specific needs, whether for single-site, primary site, cross-site, central appliance site deployment, or a combination of on-premises, local, remote, and cloud systems.
The appliances can be deployed in just 15 minutes, with up to 20 CPU cores and 1,536 GB of RAM. You can scale without limitation by adding drives instead of more appliances or shelves. And you can send your data anywhere with wide-area network- (WAN) optimised replication to private and public clouds, including the Arcserve Cloud, Amazon AWS, Microsoft Azure, Eucalyptus, and Rackspace. With available 12 Gbps RAID cards with 2 GB non-volatile (NV) cache and redundant hot-swap power supplies, you can also count on high performance and reliability.
You also no longer need to worry about massive data growth because Arcserve Appliances offer an effective capacity of up to 504 TB per appliance and the ability to manage up to 6 PB via a single interface. Simple expansion kits make it easy to increase capacity. Even better, you can slash your storage footprint by up to 95 percent and reduce costs with built-in SSD drives and deduplication capabilities that deliver up to a 20:1 data reduction.
Backup and Data Protection, Reliability, and Recovery
If your company relies on Microsoft 365 workloads—Exchange Online, SharePoint Online, and OneDrive for Business—you'll be glad to know that Arcserve Appliances include backup of unlimited Microsoft 365 users to their licensed data or storage capacity without the need for an additional subscription.
You can also protect Windows and Linux servers, virtual machines on VMware vSphere or Microsoft Hyper-V, data in SQL Server, Oracle, Microsoft Exchange, as noted, and other applications, as well as workloads in Amazon AWS and Microsoft Azure. Arcserve Appliances increase reliability, too, with onsite hardware support in as little as four hours and high redundancy hardware with dual CPUs, SSDs, power supplies, HDDs, and RAM.
Ransomware recovery is made possible via full integration with Arcserve Unified Data Protection (UDP), Arcserve Cloud Hybrid, Arcserve Tape Backup, and Arcserve Continuous Availability. The software is pre-installed in the appliances, and a quick install kit with a configuration wizard makes the appliances incredibly easy to deploy.
Each appliance is self-contained, with a "set and forget" approach that gives you a secure DR and backup solution architected with cloud-native capabilities, global source-based deduplication, multi-site replication, tape integration, and automated data restore capabilities. It's a solution that makes sense.
————————————————————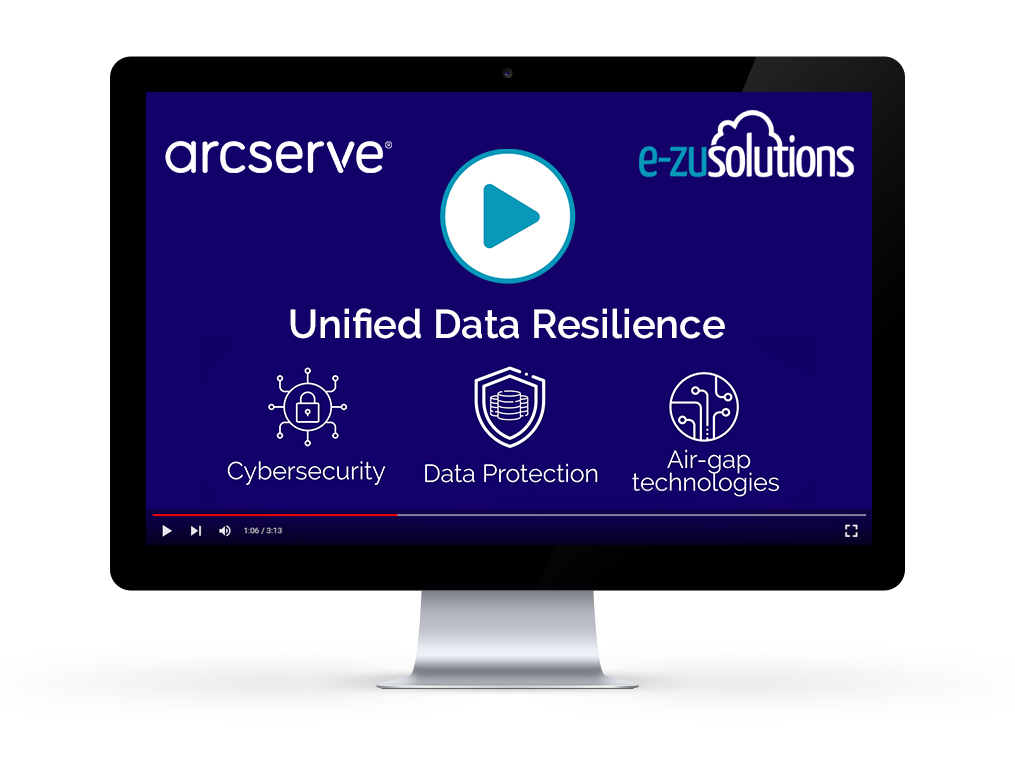 Arcserve Unified Data Resilience
Guarantee a Ransomware-free Future and Go Beyond Backup & Recovery with a First AND Last Line of Defence Against Data Threats.
Arcserve has teamed up with Sophos to offer world-leading protection for complete Data Resilience with true Immutability, at the lowest Total Cost of Ownership (TCO) available on the market. It's the most comprehensive all-in-one solution on the market, which includes; 1) best-in-class proactive data security, 2) guaranteed disaster recovery, and 3) air-gapped immutable storage that is 100% impervious to Ransomware. This fully adheres to the new 'Best Practice' backup strategy: The 3-2-1-1 Rule.
LEARN MORE NOW
GET IMMUTABILITY FREE