How to Achieve a Ransomware-Free Future with Arcserve and Sophos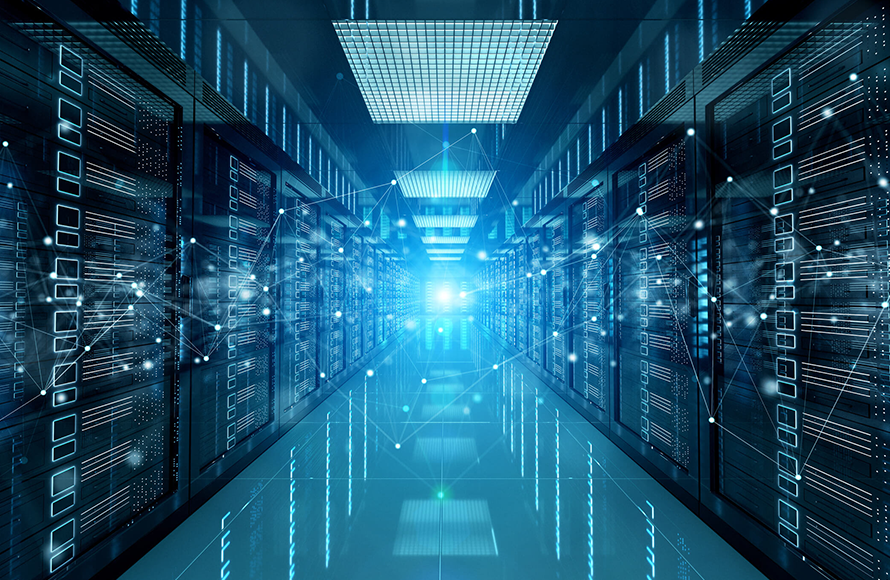 The Direct and Indirect Impacts of Ransomware
Ransomware can negatively affect an organisation in several ways, some direct and others indirect. For example, when ransomware encrypts an organisation's data, users are unable to access applications and systems. This downtime can cost businesses millions of dollars depending on when the attack takes place and how long it takes to resolve the problem.
Downtime can also cost you customer and stakeholder confidence, as well as potential new business. In fact, a recent study shows that 59% of survey respondents likely won't do business with a company that has experienced a cyber attack in the past year.
Recently, ransomware attackers upped the ante and began releasing the hostage data into the wild instead of just encrypting it. Malicious data exposure can be devastating to a company's reputation as well as to the victims whose data was exposed. Businesses can also be hit with hefty fines and legal settlements to compensate the victims.
With today's rapidly changing cybersecurity landscape, it's no longer sufficient to be passive, or simply back up your systems and hope for the best. Organisations that are serious about keeping themselves ransomware-free (no matter how large or how technology-savvy) need to be proactive and enlist help from a third-party expert.
Why an All-in-One Solution Is Better Than Piecemeal Security
Today's IT environments are complex. It's tough to protect against security threats, data loss, and disruptions when you are also juggling multiple processes, third-party vendors, IT infrastructures, and distributed teams.
Each of these moving parts broadens the organisation's attack surface and decreases visibility into your systems.
Data Resilience is crucial to deal with today's data threats. It's hard to protect what you can't see, which is why an integrated, all-in-one approach to cybersecurity and data protection provides a much higher level of security than many disparate systems and infrastructures struggling to work effectively together.
How Arcserve and Sophos Eliminate the Risks of Ransomware
In 2019, the world's most experienced data protection provider joined forces with a global leader in network and endpoint security to raise the bar even higher and create a new generation of integrated cybersecurity and data protection technology: Arcserve solutions secured by Sophos.
Collectively, these solutions deliver the most comprehensive set of technologies available with a consumer-grade user experience. There are many data protection providers and cyber security tools out there, but few solutions can offer expert levels of both data protection and cybersecurity.
This is what sets Arcserve apart from other solutions, by partnering with cybersecurity leader Sophos to deliver unmatched ransomware protection.
Arcserve solutions remove many data protection challenges by eliminating the complexity of multiple tools and management interfaces, letting you manage all of the solution's robust capabilities from anywhere in the world with a few clicks on a single management interface. This provides complete prevention, protection, and peace of mind.
Prevention
Arcserve Solutions Secured by Sophos are designed to keep ransomware out. Arcserve's solutions integrate the latest ransomware prevention technology, including Sophos Intercept X Advanced, to secure your on-premises, cloud, and SaaS-based backups from the widest range of threats.
Arcserve's ransomware prevention solutions secured by Sophos also include:
Signature-based and signatureless malware detection
Deep learning neural network
Anti-exploit technology
CryptoGuard anti-ransomware and WipeGuard technologies
Protection
Data breaches are a nightmare to clean up, so protecting your organisation's and your users' data should always be a top priority.
Arcserve safeguards your data across all environments with a unified central management interface that prevents data loss and extended downtime across cloud, local, virtual, hyperconverged, and SaaS-based workloads. This heterogeneous, image-based technology also protects data going to and from any target.
Flexibility is crucial in today's rapidly changing world, so Arcserve ensures your data and cybersecurity tools can adapt quickly to meet your needs. Arcserve and Sophos let you scale up and down on demand by adding drives instead of additional appliances, and you can easily turn on and off capabilities as needed without major upgrades.
Peace of Mind
If ransomware strikes your organisation, how well you recover is going to depend on the quality of your backup and restore capabilities. Arcserve has your back with an industry-leading backup solution that covers your data from every angle:
Secure backups with signature-less deep learning that detects both known and unknown malware
Arcserve UDP software provides instant VM and bare metal restore
Local and remote virtual standby
Application-consistent backup and granular restore
Hardware snapshot support
Extensions that deliver high availability and tape support
Automated testing and granular reporting reduce downtime and validate RTOs, RPOs, and SLAs
With all the negative news we hear about the increased frequency of ransomware attacks and the growing threat they pose to data security, it might be hard to imagine that a ransomware-free future is possible.
Arcserve and Sophos are changing the dialog by offering the highest levels of data protection and cybersecurity against the threat of ransomware. With an Arcserve solution backed by the power of two leading experts on data protection and ransomware prevention in your arsenal, your organisation can be confident it is ready to fight back against ransomware attacks.
————————————————————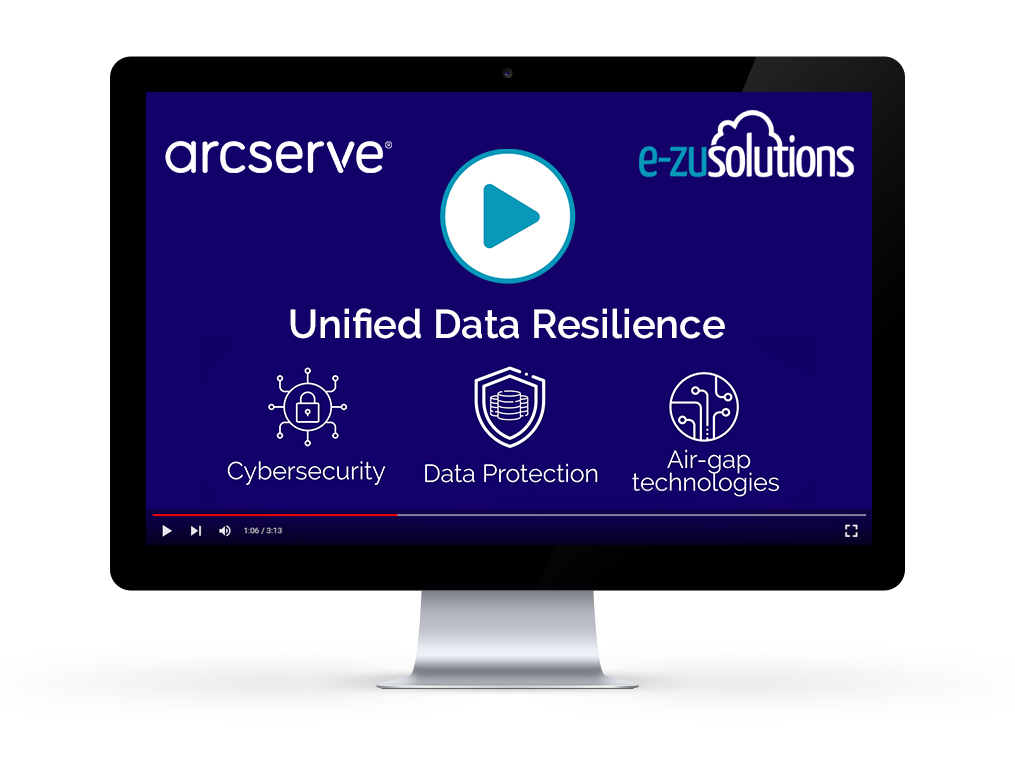 Arcserve Unified Data Resilience
Guarantee a Ransomware-free Future and Go Beyond Backup & Recovery with a First AND Last Line of Defence Against Data Threats.
Arcserve has teamed up with Sophos to offer world-leading protection for complete Data Resilience with true Immutability, at the lowest Total Cost of Ownership (TCO) available on the market. It's the most comprehensive all-in-one solution on the market, which includes; 1) best-in-class proactive data security, 2) guaranteed disaster recovery, and 3) air-gapped immutable storage that is 100% impervious to Ransomware. This fully adheres to the new 'Best Practice' backup strategy: The 3-2-1-1 Rule.
LEARN MORE NOW
GET IMMUTABILITY FREE