E-ZU is Proud to Sponsor Bailey Hall for England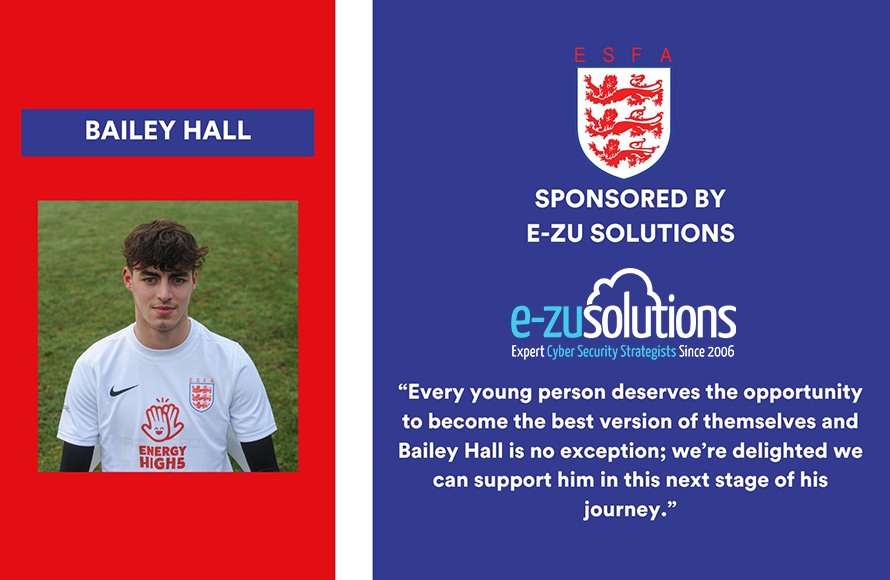 E-ZU Solutions Ltd is delighted to work with the ESFA (English Schools' Football Association) as the official sponsor of Bailey Hall on his journey with the England U18 Boy's Football Team.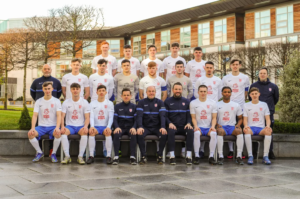 As a Cyber Security Strategist for small to medium businesses, Congleton-based E-ZU Solutions Ltd might not seem an obvious sponsor to help Bailey Hall fulfil his footballing dreams, however, Steve Anthony (a Director at E-ZU) was more than happy to approve such a request, simply stating: "Every young person deserves the opportunity to become the best version of themselves and Bailey Hall is no exception; he's a talented young football player and we're delighted we can support him in this next stage of his journey".
We wish Bailey and the rest of the England team (pictured above) the best of luck for the current season, and we look forward to keeping a close eye on how the boys get on!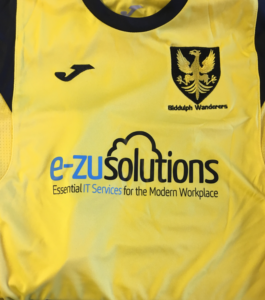 Supporting local football is something we've been passionate about for the past few years here at E-ZU with shirt sponsorships for local children's teams like Biddulph Wanderers.
We're proud to get involved with the local community in this way as we know the positive power that grassroots sports can bring for the wellbeing and development of young people in the our local area and across the UK.
You can find out more about the U18s England Boys team and keep track of their progress on the official EFSA website.