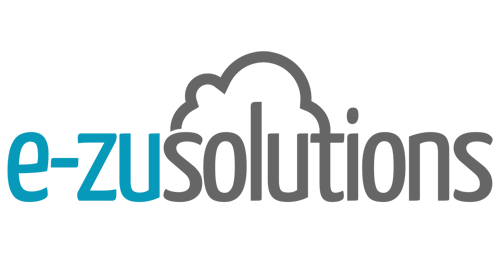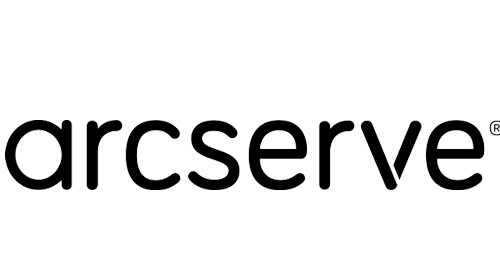 Join Our Experts for a FREE Webinar:


'5 Reasons to Backup Microsoft 365 &

How To Achieve Best Practice

'
Book a Space!
Please fill in the form below to book your space on the session (and receive the webinar recording):
Webinar Topic
'5 Reasons You Need to Backup Microsoft 365 &

How To Achieve Best Practice

'
Microsoft 365 Ransomware attacks are up 200%, with more and more organisations losing their business-critical data because they didn't have the correct 365 backup & recovery tools in place.

This session explores why both Microsoft and Forrester Research officially recommend third party cloud-to-cloud backup for Microsoft 365, and delves into the Best Practice approach to SaaS Backup, ensuring your critical M365 data is reliably protected for quick and simple recovery, so you can continue doing what you do best.
When is it?
Weds 20th Jul – 2.30pm (BST)
A free 45-minute webinar session hosted online by E-ZU and Arcserve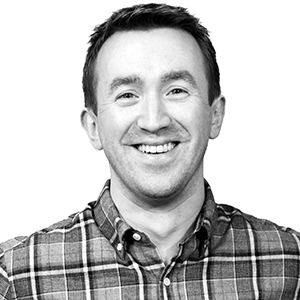 Colin Barrett – E-ZU Solutions
Head Technical Consultant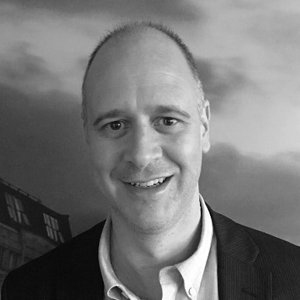 Pete Marshall – Arcserve
Data Protection Specialist
Feedback From Our Previous Webinars:
"Great webinar. The engineer went through things in a very easy to understand way at a good pace. It has certainly given me a lot to think about for my upcoming project."
Shaun C. at Geotechnical Engineering Ltd

"The webinar was very helpful and had a nice relaxed feel about it, no pressure selling. excellent. Thank you."
Stephen S. at Our Lady's High School

"The consultant was engaging and extremely knowledgeable. The presentation was relevant and interesting."
Matthew B. at Sense Scotland
E-ZU Cloud-to-Cloud
SaaS Backup & Recovery
SaaS Data is
NOT

Immune to Data Loss

World-class protection with the most comprehensive SaaS coverage on the market: Microsoft 365, Azure Active Directory, Google Workspace, Dynamics 365, Salesforce, and more.

INSTANT MONTHLY PRICE START FREE 30-DAY TRIAL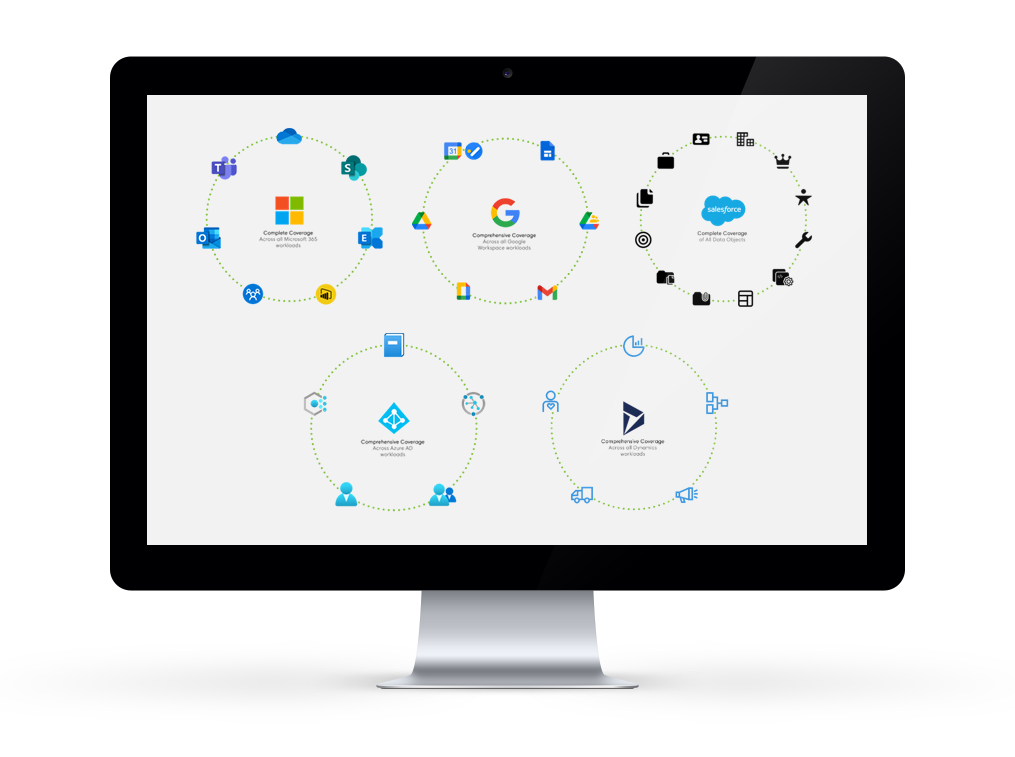 Built on Arcserve & Powered by Keepit Technology
Recognised as 'Leaders' in Forrester New Wave™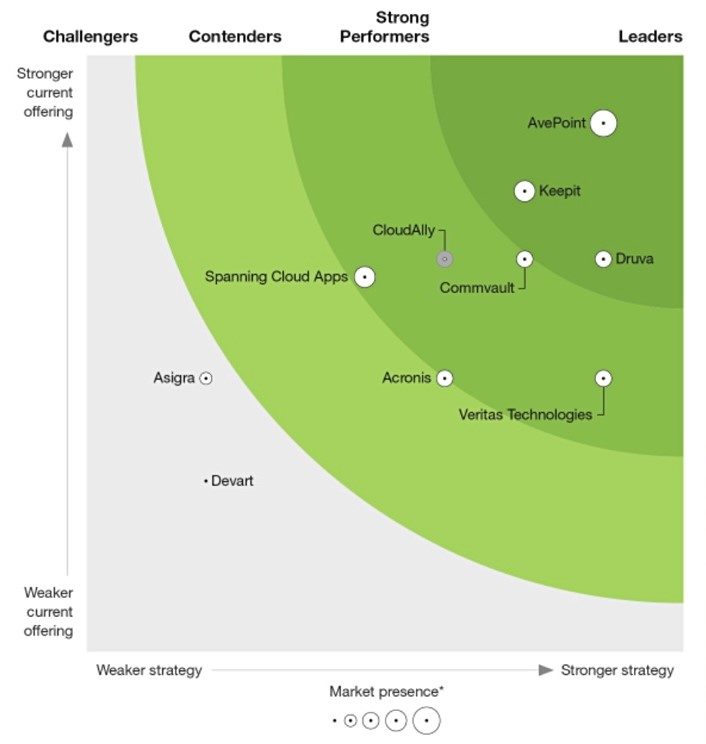 The E-ZU Backup Difference
Private Cloud = True "Cloud to Cloud" Protection
4 x copies of backup data stored across 2 x 'Tier 4' private data centres.
Adheres to the NCSC recommended 3-2-1 strategy – public cloud does not.
Guaranteed data sovereignty and data redundancy to ensure availability.
Cost-effective with Ultimate Flexibility
Flexible rolling 30-day licences terms.
Scale users up or down whenever you need, or cancel any time.
Simple "Per User" license model with NO extras and NO Hidden costs.
Unlimited storage and 99-year retention, with no sacrifice to granularity.
Immutable, Highly Secure, and Compliant
True immutable blockchain infrastructure = impervious to Ransomware or accidental deletion.
Government-grade AES encryption 'In Transit' and 'At Rest'.
Fully GDPR Compliant, including the right to be forgotten.
ISO 27001 Compliant.
START FREE 30-DAY TRIAL
Want to Talk to a Consultant?
Our experts are on hand to help if you need them, with no pushy salespeople on the call, and no obligations to go any further…
70
%
of organisations will have suffered a business disruption by 2022, due to unrecoverable data loss in a SaaS application.
GARTNER
80%
of data loss in SaaS environments like Microsoft Office 365 is due to accidental human error or malicious deletion by end-users.
ABERDEEN GROUP
SaaS Backup Comparison Guide 2023
Evaluating 8 of the Biggest Microsoft 365 Backup Vendors
Download our free guide for a vendor comparison matrix that compares 8 of the most popular SaaS Backup services (such as Avepoint, Commvault, Datto, and Veeam) across a wide range of criteria, statistics, features, and reviews.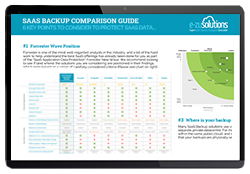 DOWNLOAD GUIDE
Complete Protection for Leading SaaS Platforms
Full Backup and Recovery capability for Microsoft Office 365, Azure Active Directory, Google Workspace Microsoft Dynamics 365, Salesforce, Box, Dropbox, and more.
INSTANT MONTHLY PRICE
START FREE 30-DAY TRIAL
Client Testimonials
Our clients can tell you more than we ever could. Here's what a few of them have to say about E-ZU…
South Wales Fire & Rescue
E-ZU has delivered by far the best Customer Support I have experienced to date. Communications were prompt and friendly. We were able to find a cost-effective solution quickly and at the right price bracket.
Marshall Amplification
E-ZU were helpful and informative at every level and were able to answer our queries promptly. They soon convinced us that the solution would do everything we needed it to – the 30 day trial offered also gave us peace of mind and confidence in the product.
The Entertainer
The knowledge of E-ZU's staff smoothed the presales and setup processes, making them straightforward and professional. Their honest and forthright guidance on product options in the early stages was especially refreshing.