eLearning Takes on New Significance in Lockdown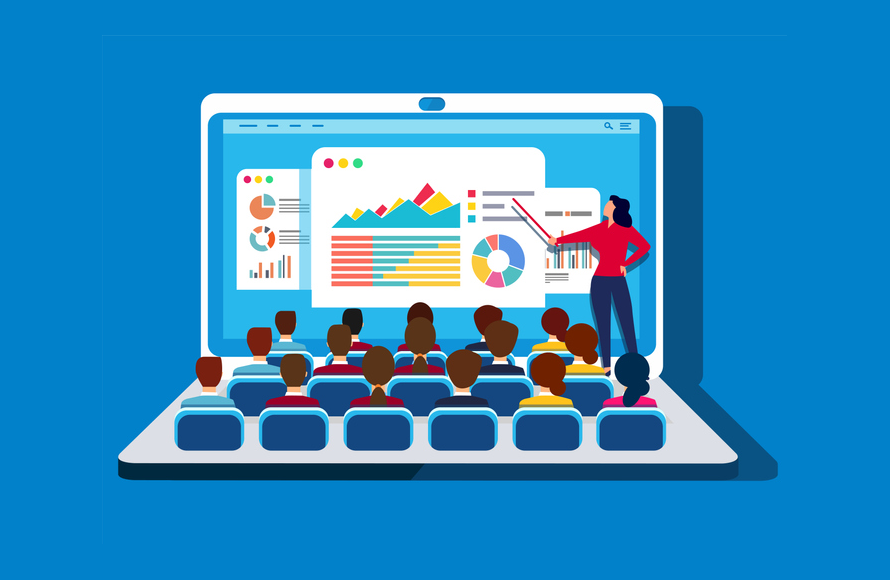 Will Covid-19 cause a permanent shift towards home working?
The Covid-19 outbreak has led to a worldwide experiment in remote working as employees across the world are forced to self-isolate. But will workers return to the office en masse once the disruption caused by the pandemic ends? Or will working from home become the new normal?
The demand for remote working has never been greater. While 'telecommuting' might have seemed like a pipe dream 10 years ago, since then it has been becoming a natural part of the work environment. In the UK, the number of remote workers increased by 25% in the decade from 2008 to 2018. That rate was mirrored in mainland Europe. As online team collaboration tools and cloud-based communication solutions grow, work is now something you "do," not somewhere you go.
Despite advances in technology and steady growth in adoption, remote workers remained in a minority… until now.
The rise and rise of Microsoft Teams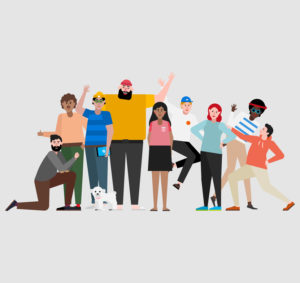 Before the Coronavirus pandemic, Teams (the hub for all teamwork and communications within Office 365) was already the fastest growing app in Microsoft history, transforming the workplace at an astonishing rate. In March 2020, Microsoft said that Teams usage had grown to 44 million daily active users during the coronavirus pandemic, and in a matter of days it's now jumped another 70 percent. During an investor call on April 29th, Microsoft CEO Satya Nadella revealed that Teams usage has increased to more than 75 million daily active users.
Nadella also provided a new statistic for Teams usage: Microsoft saw 200 million meeting participants in a single day this month.
Modern technology gives you as an employer or business owner almost limitless opportunities for productivity and efficiency gains, but much of that potential lies untapped. Developing an awareness of the capabilities of your everyday software and learning how to access little-known features can help you and your team produce better deliverables using less time.
Execution means everything in today's marketplace. Businesses that achieve their goals satisfy their customers and set the stage for growth and prosperity. Similarly, employees that efficiently execute their tasks and other responsibilities contribute to the success of their company and increase their personal value.
End-user training is key in the successful adoption of new technology
Companies that invest in training enjoy 24% higher profit margin versus companies that don't.
40% of employees with poor training leave their jobs within the first year.
84% of employees at the best performing organisations are receiving the training they need.
68% of workers said training and development is the most important workplace policy.
Companies that organise regular training for their employees have a 37% higher productivity rate.
Office 365 transcends the image of a traditional productivity suite by creating an ecosystem that incorporates all other relevant services such as Dynamics CRM and OneDrive. Add Power BI to the mix, and you have a robust collection of tools that will help you do work faster and smarter.
You probably know that you can do many fantastic things using Office 365 but have not yet learned how to maximise its potential. Organisations need to think about maximising their investment in Office 365 and they need a more effective approach to roll-out training and drive usage adoption. The E-ZU eLearning Platform was architected and designed as a simple online portal with indexed search capabilities for users to access up-to-date training videos that cover all aspects of Office 365 and other Microsoft products. Users can access the portal from any device and view "how-to" instructional videos to advance their skills.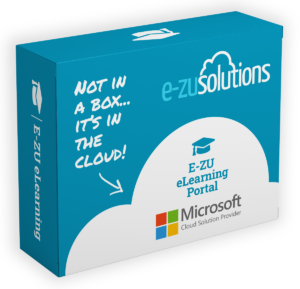 The E-ZU eLearning Management System – FREE for 100 of your staff members for 14 Days
To help organisations with their end-user cyber-security awareness training, for a limited period we're offering free fully-fledged access to the E-ZU Advanced eLearning Platform for up to 100 staff members.
Our free service includes full, unrestricted access for up to 100 users/staff members within an organisation. There is no obligation to purchase anything thereafter, no credit card information is needed, and no auto-renewals of any kind.
The free service offers a fully-featured service that contains in-depth training courses for End-User Security Awareness, the entire Office 365 platform (including Microsoft Teams), and much more – across 5,000 up-to-date training videos. We will also provide free set-up consultation with one of our technical consultants to make sure your users can take full advantage of the training that matters most to your organisation. Find out more about the E-ZU eLearning Management System
Please complete the form below to activate your Free 14-day access to E-ZU's eLearning Management System (for up to 100 employees):