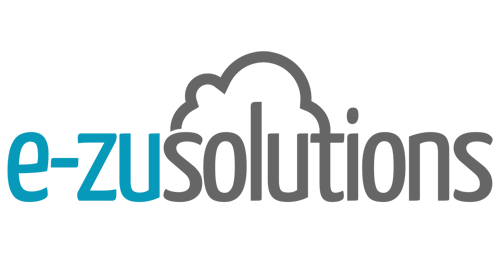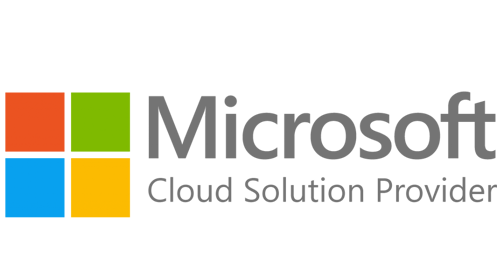 Enable & Adopt Key Workloads in Microsoft 365
Our FREE E-ZU FastTrack services are designed to provide proactive, hands-on assistance and guidance to help you rollout, onboard, and drive the adoption of specific applications and workloads within Microsoft 365 – based on the current needs and objectives of your organisation and its workforce.

Exchange
Online

Microsoft
Teams

SharePoint
Online

Microsoft
365 Apps
An
official Microsoft initiative
designed to help customers adopt Microsoft 365.
Supports customers on the journey

from planning through to migration

.
Complimentary access to Microsoft 365 experts to help

Increase ROI

and

Improve Adoption

.
A dedicated FastTrack Manager on hand as a
"trusted advisor"
to support your adoption journey.
On-going technical support to
accelerate
your journey to the Modern Workplace.
A
flexible engagement
model with up to 12 weekly, 1-hour guidance sessions.
What is E-ZU FastTrack?
E-ZU FastTrack is a proven process that drives the enablement and adoption of Microsoft Office 365. It's an official program from Microsoft that allows organisations to finally make the most of 365's key workloads with FREE hands-on Guidance, Tools, and Assistance from E-ZU's certified FastTrack Consultants.

Even if you purchase your 365 licenses from another Microsoft provider, you do not have to switch providers or transfer any licenses to benefit from E-ZU's FastTrack Services – you can maximise what you're already paying for within Microsoft 365 at no additional cost to you.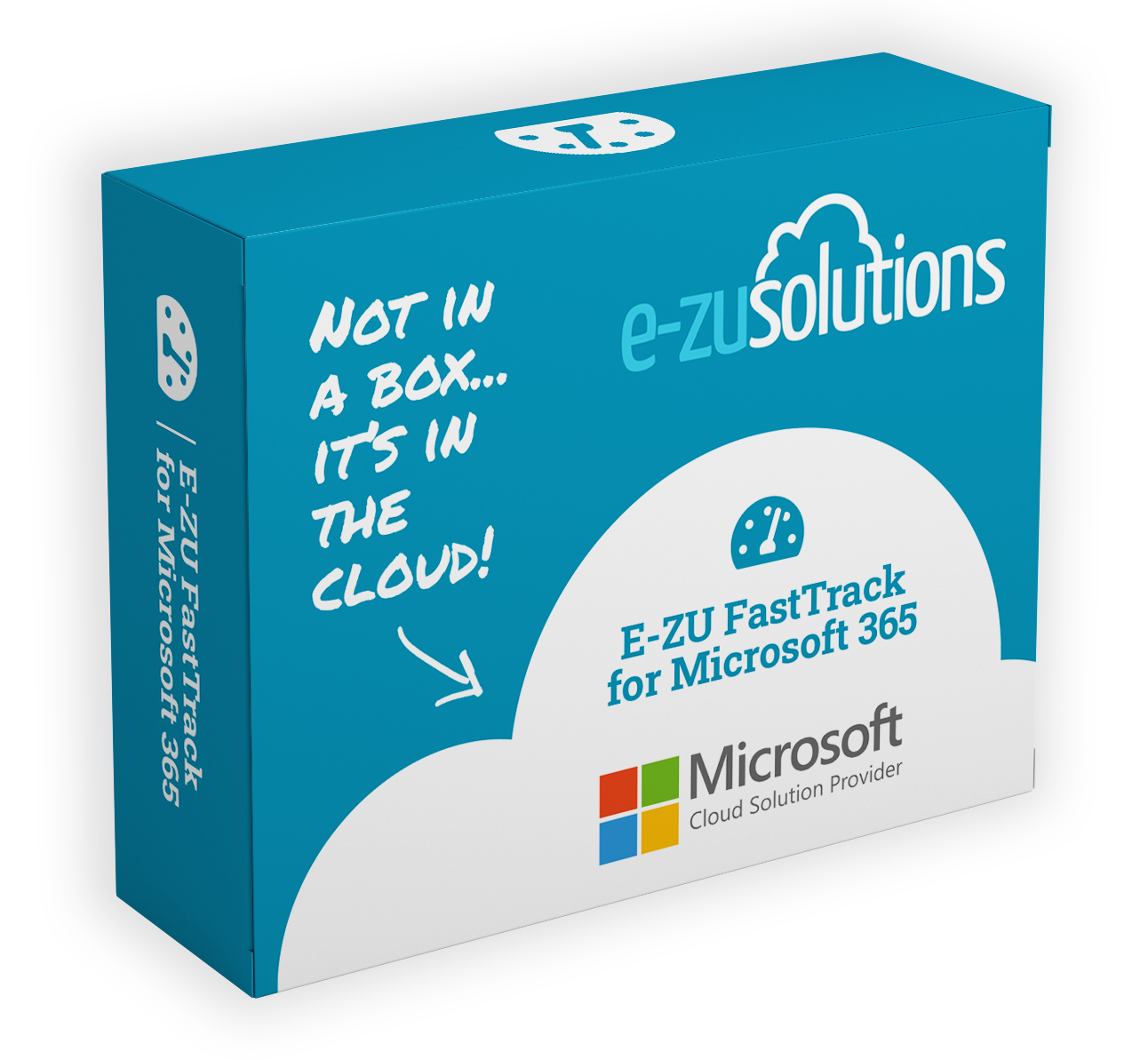 56
%
of all Microsoft 365 business licenses are being under-utilised in terms of their full value potential.
FREE
E-ZU FastTrack services are free of charge for any organisation using Microsoft Office 365 with 150+ seats.
Microsoft FastTrack Success Stories
"The FastTrack team did a fantastic job and provided far more assistance than we anticipated. With their help, we did a great job in our initial focus areas, which put us in a strong position to roll out other 365 capabilities, with nearly 99% of employees actively using Office 365."

"FastTrack has certainly helped us improve our ROI. The FastTrack team helped us accelerate our migration to Microsoft Office 365, getting us where we wanted to be faster, more efficiently, and without additional costs. I'm excited to see what comes next."

Book a Qualification Call to Get Started:
Learn if your organisation is eligible for free FastTrack services – to adopt key workloads.
No pushy salespeople on the call – it's led by our experienced FastTrack consultants.
Strictly 15-minutes or less – unless you have any questions and wish to continue discussions.
Strictly no obligation – there is no pressure whatsoever to take your enquiry any further.
BOOK QUALIFICATION CALL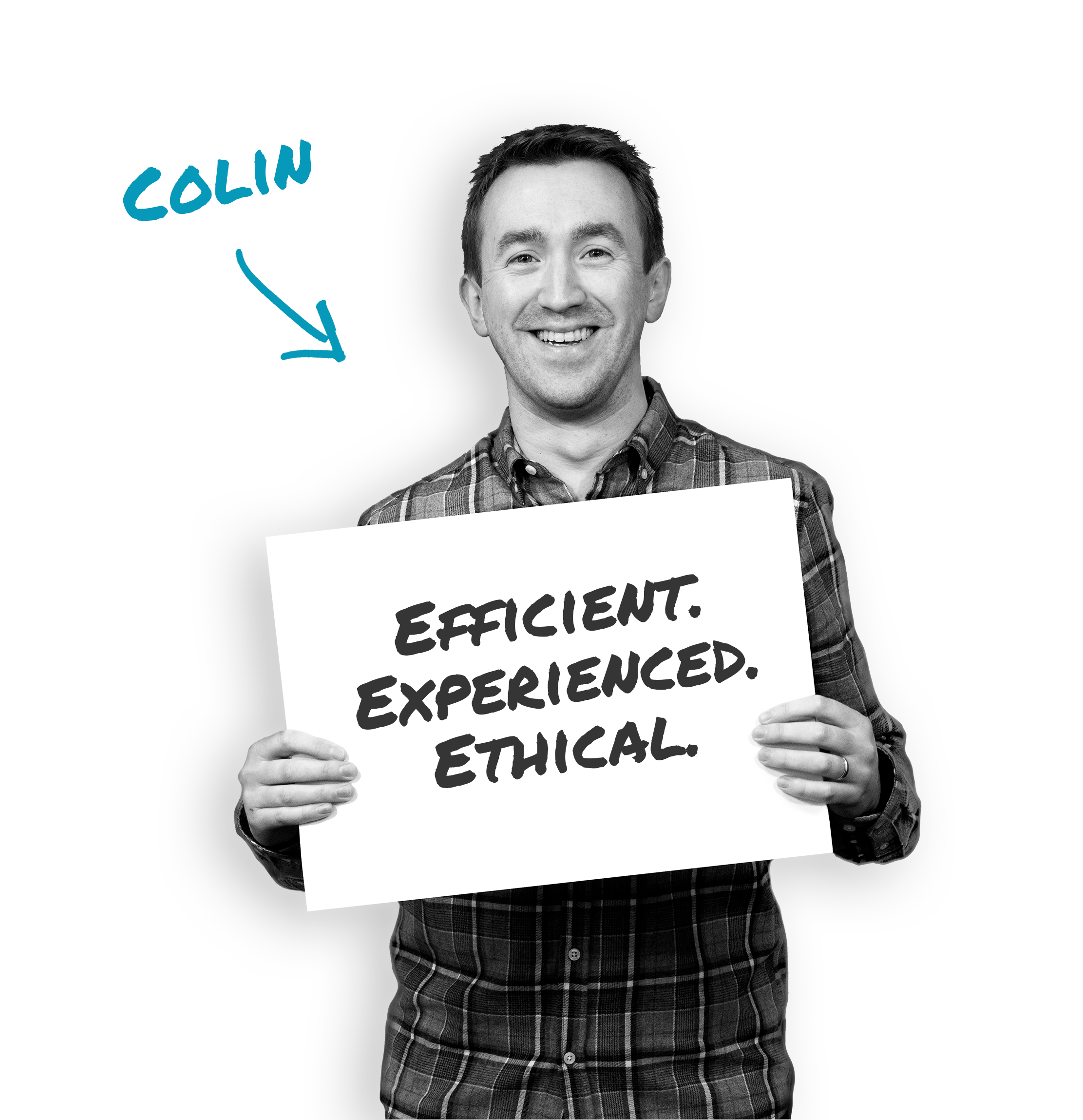 How Does E-ZU FastTrack Work?
You'll have access to 40+ experienced & fully-certified Microsoft consultants (made up of highly accredited architects, technical leads and delivery consultants) along with a dedicated FastTrack Manager who will be on hand to help you define and implement your Microsoft 365 adoption road map.
Stage 1
ENVISION
We'll help you define your vision by identifying and prioritising your adoption scenarios and building a tangible FastTrack Success Plan.
Stage 2
ONBOARD
Our FastTrack experts will provide guidance on assessments, remediation tasks, core onboarding, and service onboarding.
Stage 3
DRIVE VALUE
We'll help you utilise a set of tools, guides, and best practices to execute your Success Plan and drive usage and adoption for your end-users.
Frequently Asked Questions
1) How much does FastTrack actually cost?
FastTrack is an official Microsoft program that is completely FREE OF CHARGE for eligible customers (those with over 150+ seats using Microsoft Office 365).
2) OK… but if it's free, what's in it for E-ZU?
As a trusted Microsoft Cloud Solution Provider with over 16 years' experience, we work closely with Microsoft to deliver this official program. We get rebates from Microsoft when your usage and adoption of 365 increases as part of the FastTrack program – there are no catches, it's simply a win-win situation that's good for all parties!
3) Are there any obligations on us as the customer?
Put simply, no. You do not need to make any additional purchases and you reserve the right to change your aligned FastTrack partner or disengage entirely from the FastTrack program at any time.
4) Who will be leading the sessions?
The pre-qualification consultant leads the initial eligibility discussions, but then the FastTrack sessions themselves will be led by experienced and certified FastTrack Managers, FastTrack Specialists, and FastTrack Delivery consultants that best suit your chosen workloads and objectives.
5) How many remote sessions?
Approximately 10-12 sessions (typically 1-2 hours per session), but can vary depending on workloads and the goals of your organisation. Generally weekly, but some customers prefer every 2 weeks, and others prefer them to be purely ad hoc.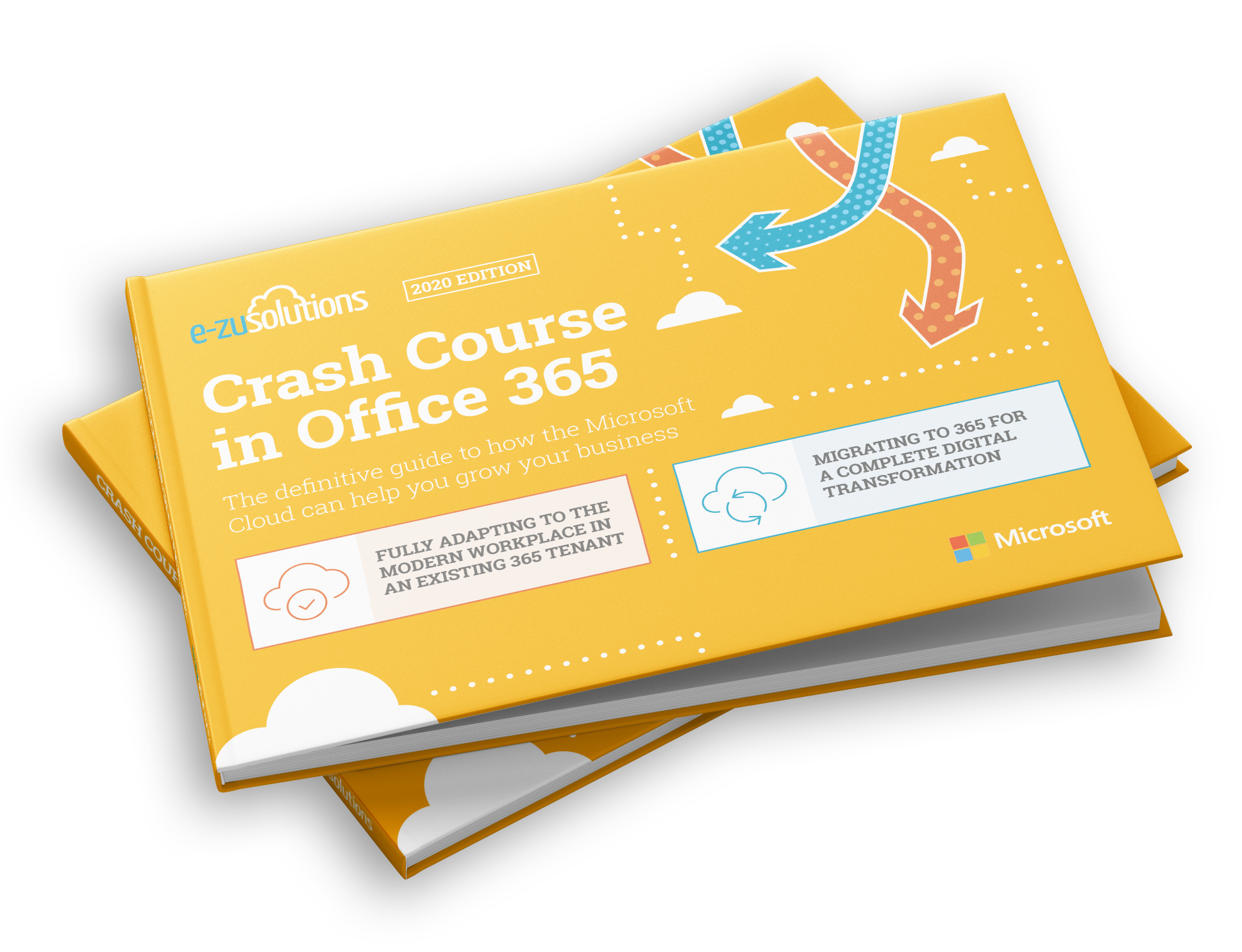 Crash Course in Office 365
Get Your Free Copy of E-ZU's Book Today
As a trusted Microsoft CSP with over 16 years' experience, we've utilised our considerable expertise to write the definitive guide to how the Microsoft Cloud can help you grow your business.
GET YOUR FREE COPY BELOW: