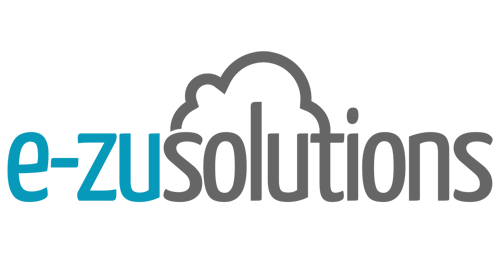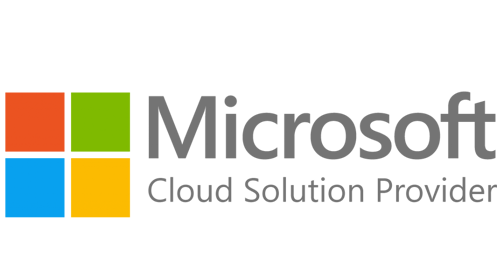 JOIN US FOR A WEBINAR ON RAPIDLY DEPLOYING 6-MONTHS OF FREE OFFICE 365
Book a Space!
Please fill in the form to book your space (and receive webinar recording):
Webinar Topic
Learn How to Rapidly Deploy Microsoft Office 365 for Remote Working.
As a trusted Microsoft CSP with over 16 years' experience – E-ZU's expert consultants will spend 45 minutes helping you learn how to rapidly deploy a free 6-month version of Office 365 E1, designed to help your staff work from home safely and effectively.

We have no intention of whipping up a fever or giving you a hard-sell, instead we're offering a Free 6-Month version of Office 365 E1, intended to help as many organisations as possible to have one less headache to worry about in these trying times.
When is it?
Tues 26th May – 3pm (BST)
The webinar is free and will be hosted online by E-ZU's Office 365 experts…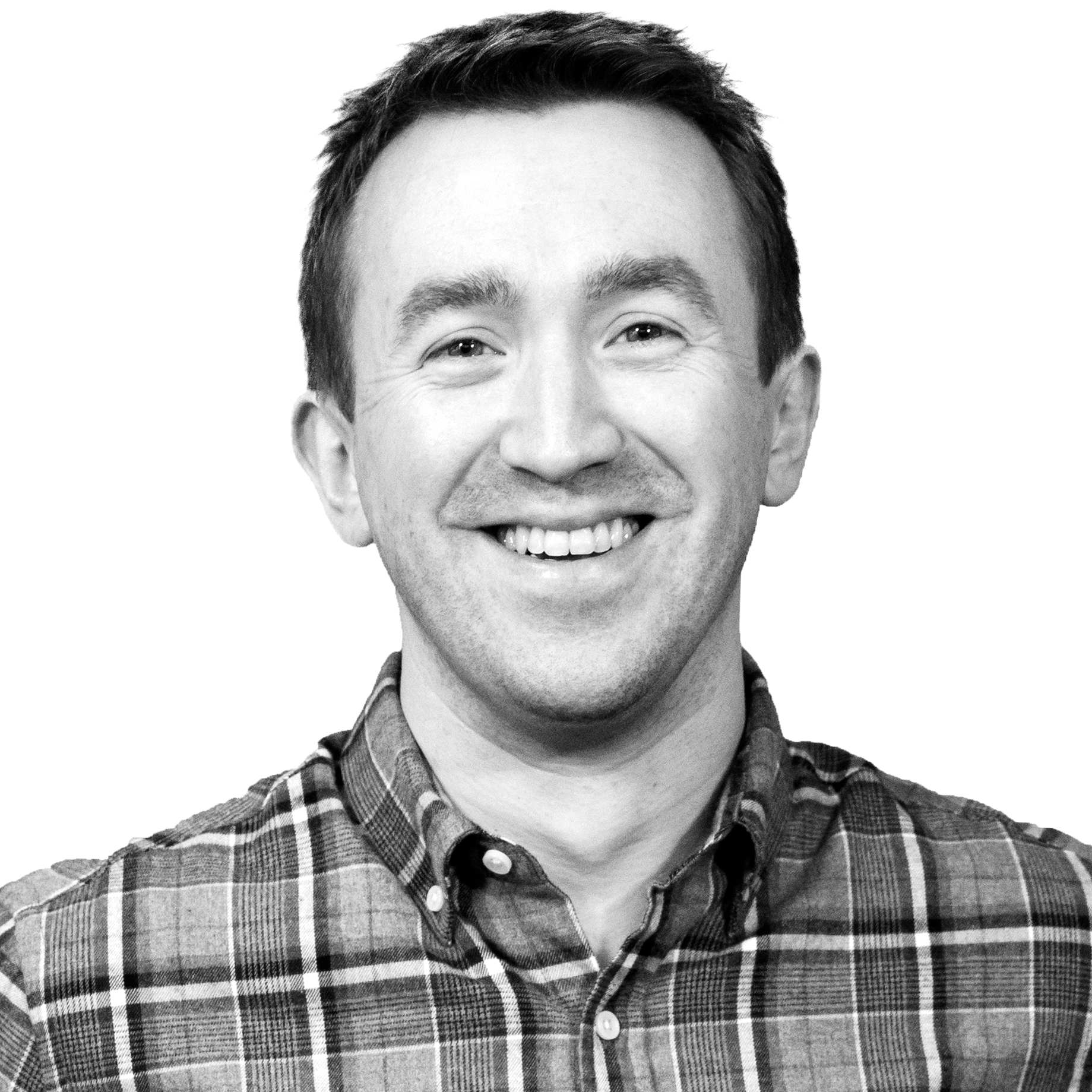 Colin Barrett – 12 years at E-ZU
Microsoft Services & Support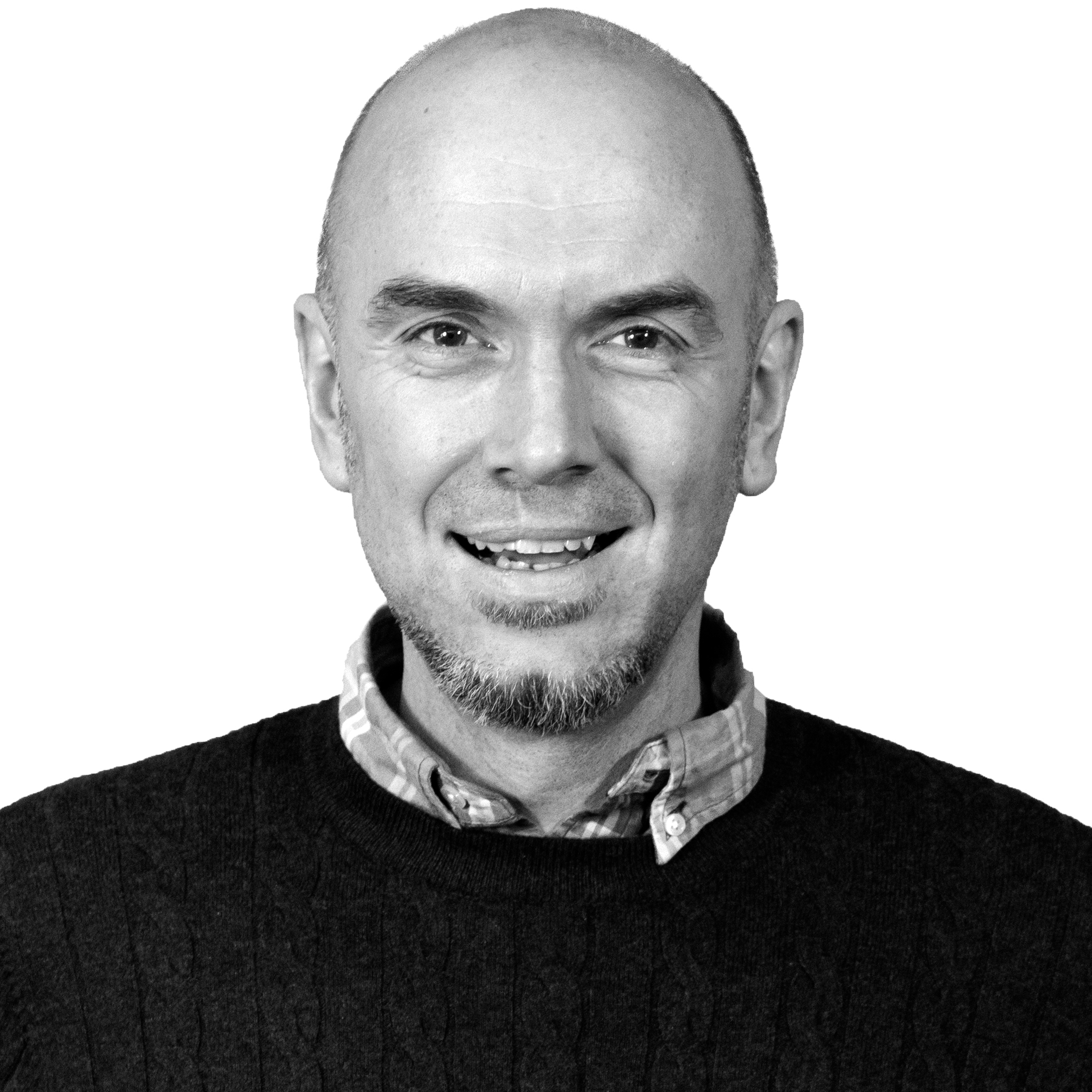 Steve Anthony – 14 years at E-ZU
Office 365 Business Development
Feedback From Our Previous Webinars:
"Great webinar. The engineer went through things in a very easy to understand way at a good pace. It has certainly given me a lot to think about for my upcoming cloud project."
Shaun C. at Geotechnical Engineering Ltd

"The webinar was very helpful and had a nice relaxed feel about it, no pressure selling. excellent. Thank you."
Stephen S. at Our Lady's High School

"The engineer was engaging and extremely knowledgeable about the product. The presentation was relevant and interesting."
Matthew B. at Sense Scotland
Microsoft Office 365
Office 365 is Built for the Modern Workplace.
Office 365 brings the suite of Microsoft Office applications your staff know and love into the 21st century – fully mobile across any device, anywhere. But it doesn't stop there… Office 365 significantly improves the way you work with a whole host of new applications and features which increase your productivity and performance, including amazing collaboration tools like Microsoft Teams and OneDrive for Business which help your staff work better together, anytime, anywhere. Not forgetting Exchange Online, which helps reduce the headaches that managing your on-premise Exchange can bring – and much more. All with Microsoft's five layers of protection for industry-leading security.
Did You Know?
Office 365 now has over 200 million active business users and is continuing to grow at an astonishing rate – is now the time to find out why?
Our Office 365 Services
E-ZU Solutions Ltd is a trusted Microsoft CSP (Cloud Solution Provider) with over 16 years' experience in providing innovative IT services for productivity and security, to organisations of all shapes and sizes across the whole of the UK. We supply a wide range of private and public-sector organisations from 5 user clients, right up to 20,000 user clients – all of whom rely on E-ZU to ensure their IT applications are always available and never compromised, a responsibility we take very seriously.

We specialise in helping organisations to successfully adopt Microsoft Office 365 for creativity, innovation, and business growth through a Digital Transformation that will touch every part of your organisation. Our experts are helping organisations enable their workforces to collaborate, communicate, and create in the Modern Workplace – to help them foster a new culture of success that makes work inspiring for everyone, avoids supressing talent, and ensures your organisation doesn't get left behind.
SERVICES
We offer a comprehensive range of migration, installation, and configuration services to help make your move to Office 365 a complete success – from planning and design, to licencing, right through to implementation.
SUPPORT
We also provide comprehensive ongoing support for Office 365 including maintenance and configuration packages, health checks & service monitoring, training, workshops and consultation services.
PROTECTION
We have a range of managed services designed to help you protect (and regain the control of) your Office 365 tenant. Including Cloud-to-Cloud Backup, Tamper-proof Archiving, and Advanced Threat Protection.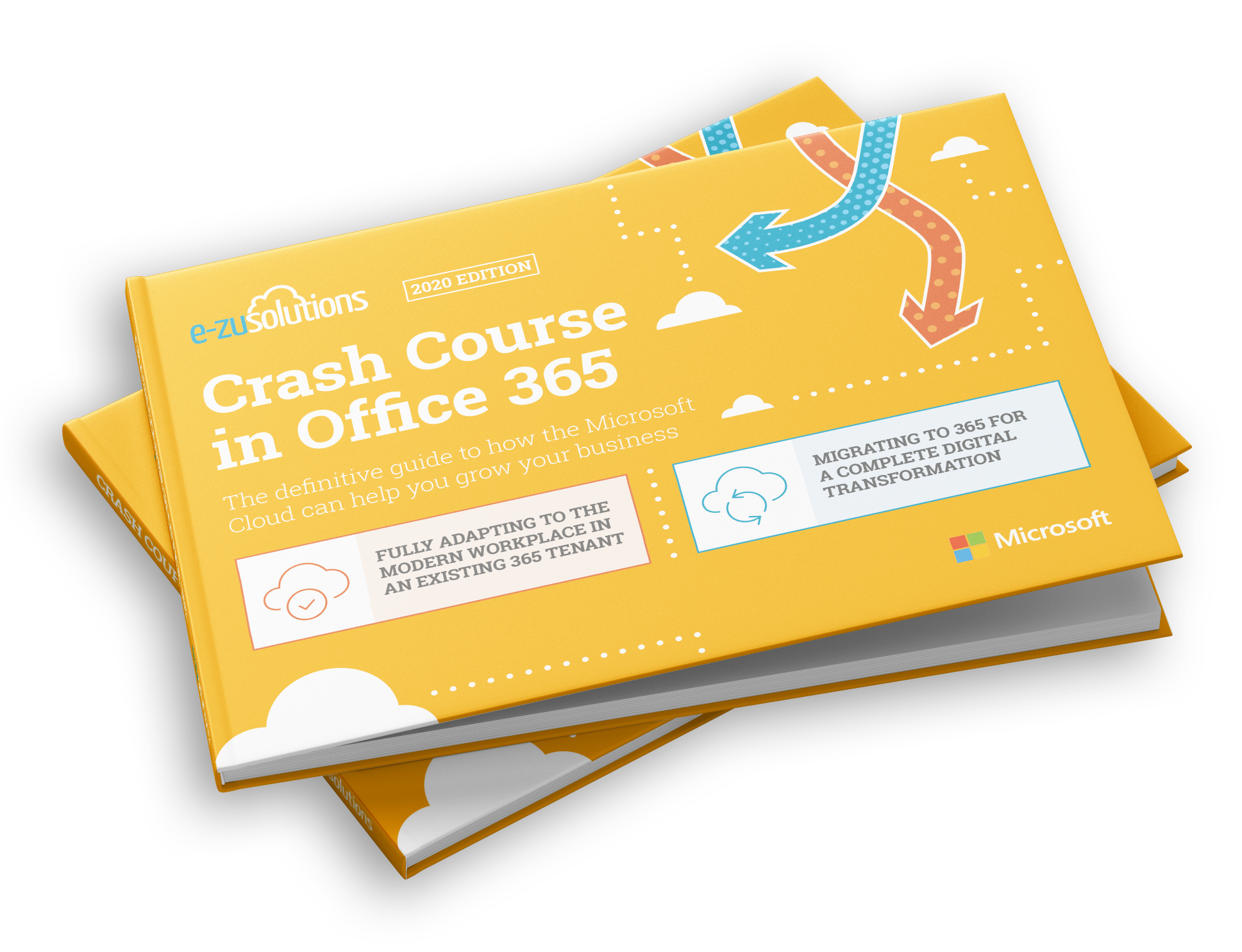 Crash Course in Office 365
Get Your Free Copy of E-ZU's Book Today
As a trusted Microsoft CSP with over 16 years' experience, we've utilised our considerable expertise to write the definitive guide to how the Microsoft Cloud can help you grow your business.
GET YOUR FREE COPY BELOW:
Office 365 Features & Benefits
COLLABORATION

A new generation of productivity-based services such as Teams and Skype for Business Online makes collaboration among your team as simple as a click of a button.
MOBILITY
With a seamless experience across all devices, Office 365 empowers everybody in your organisation to remain efficient and effective, wherever work takes them.
SCALABILITY
Helps you to manage your monthly budgets, and only pay for what you actually use. If your business grows, then Office 365 grows with you.
SECURITY
Designed for today's workplace, Office 365 protects your organisation, your data, and your people. Five layers of security and proactive monitoring help keep customer data safe.
RELIABILITY
Keep your peace of mind knowing your services are available with a guaranteed 99.9% uptime, financially backed service level agreement (SLA).
INTELLIGENCE
With analytics and intelligence at its core, Office 365 gives you the insights and assistance your workforce needs to do their best work every day.
UP TO DATE
No need to pay for version upgrades; updates are included in your subscription. New features are rolled out to Office 365 customers regularly.
ADMINISTRATION
There is no IT expertise required to deploy and manage Office 365 across your company. You really can add and remove users in minutes.
STORAGE
OneDrive lets you securely store and share files from anywhere, across all your devices. You can continue to work offline and then changes can sync automatically in the cloud next time you're connected to the internet.
PRIVACY
You remain the sole owner of your data: you retain the rights, title, and interest in the data you store in Office 365. Your data is never mined for advertising purposes, or for any purpose other than providing your cloud productivity services.
E-ZU Customer Testimonials
South Wales Fire & Rescue
E-ZU has delivered by far the best Customer Support I have experienced to date. Communications were prompt and friendly. We were able to find a cost-effective solution quickly and at the right price bracket.
M & H Plastics
Customer service and dedication does not get better than this. I would highly recommend the team at E-ZU to anyone looking for a solutions partner, they have the knowledge and service that leaves the competition standing.
The Entertainer
The knowledge of E-ZU's staff smoothed the presales and setup processes, making them straightforward and professional. Their honest and forthright guidance on product options in the early stages was especially refreshing.