SaaS Backup – The Shared Responsibility Model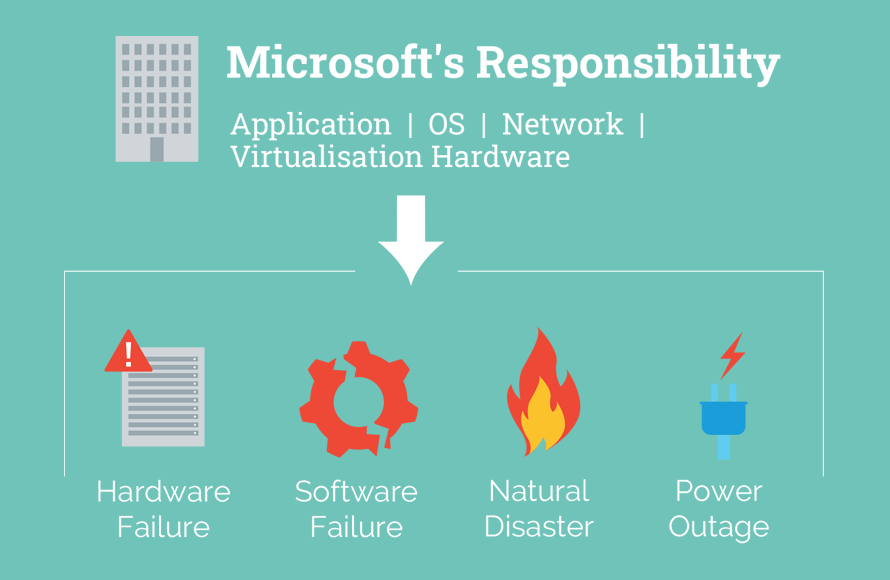 It is crucial that you have robust backup and recovery in place for Microsoft 365 because 365's native backup functionality is offered only as part of a Shared Responsibility Model.​
While Microsoft does an excellent job at taking care of the infrastructure for Office 365, it's a misconception that they also take care of your data. The Shared Responsibility Model means that Microsoft takes responsibility for the physical security of their data centres and software, but it's the responsibility of the user to protect data from ransomware, human error, internal and external security threats, and programmatic issues.
Below is a breakdown of the Shared Responsibility Model:

Microsoft even officially recommends third-party backup and recovery for Microsoft Office 365 in their Service Agreement – stating:
"We recommend that you regularly backup the Content and Data that you store on the Services using third-party applications and services".
Microsoft makes it crystal clear that your tenant – and more specifically the data within it – is still owned by the organisation and is therefore your responsibility.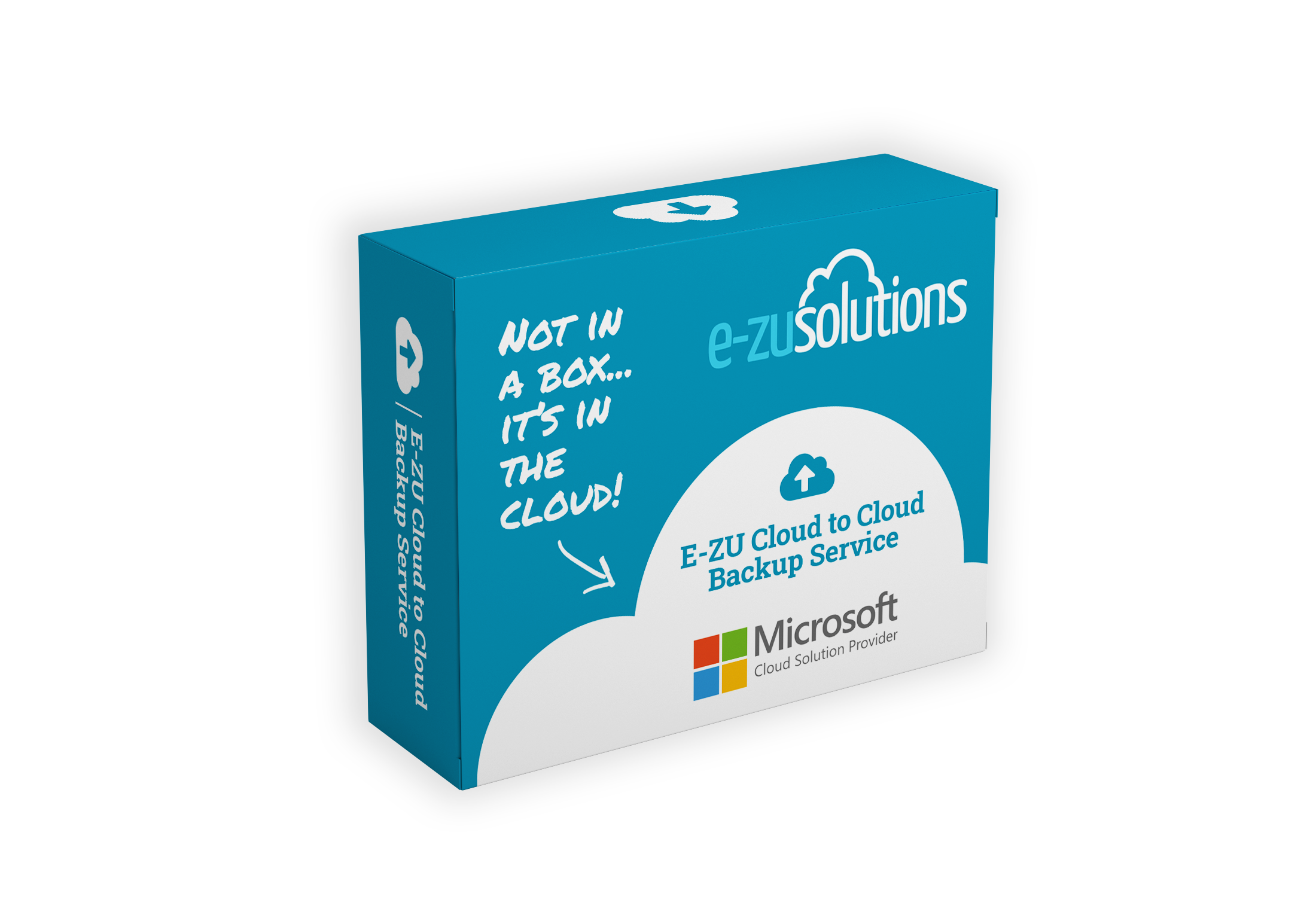 E-ZU Cloud to Cloud Backup for Microsoft 365
The E-ZU Cloud to Cloud Backup Service offers complete protection for Office 365 environments of any size – from a trusted Microsoft Cloud Solution Provider (CSP) with over 16 years' experience.
It's fully managed by our Microsoft experts and safeguards your data from end-user deletion and evolving threats like Ransomware (thanks to flexible recovery from a secondary cloud site that's hosted in a highly secure UK-based data centre).
E-ZU Cloud to Cloud Backup Service provides comprehensive Backup and Recovery for Exchange Online, OneDrive, SharePoint, Groups, and even Microsoft Teams. No additional software or hardware is needed on-premises – it's simply a cost-effective per-user/per month subscription, in line with your Microsoft Office 365 licences. Find out more about E-ZU Cloud to Cloud Backup for Microsoft Office 365