Understanding the Shared Responsibility Model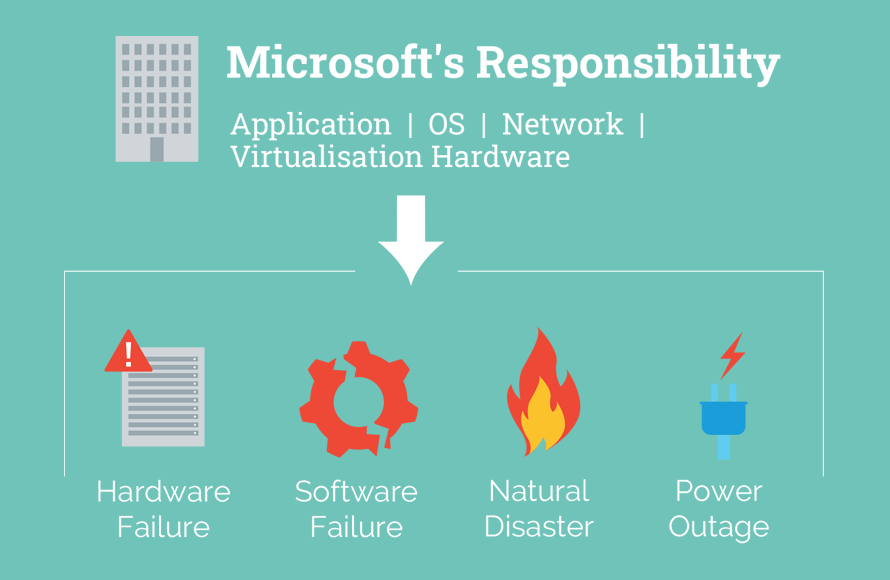 Even before the rise of the Covid-19 Coronavirus crisis, it was essential to ensure you had robust backup and recovery in place for Microsoft Office 365. This is because Office 365's native backup functionality is offered as part of a Shared Responsibility Model.​
While Microsoft does an excellent job at taking care of the infrastructure for Office 365, it's a misconception that they also take care of your data. Infact, Microsoft focus their efforts on the physical security of their data centres and software updates, it's the responsibility of the user (you, as an Office 365 customer) to protect data from a variety of issues, threats, and errors.
Below is a breakbdown: